4 out of 5 Singaporeans to buy travel insurance in 2022 | Insurance Business Asia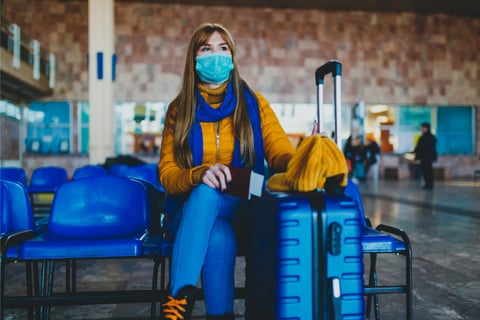 MSIG has commissioned a survey in collaboration with fintech provider Ancileo to better understand consumers' attitudes towards the purchasing of travel insurance, polling 400 Singaporeans aged 18 to 69 on the subject.
Three in five respondents (60%) expressed a high desire for leisure travel this year, 36% of whom planned to travel outside Asia.
Of those with plans to travel, 82% said they would purchase travel insurance for their vacation.
Even among those who did not plan to travel, the intent to purchase travel insurance remained generally high, with 86% indicating they would still invest in travel insurance if they had to travel for essential reasons. The sentiment was a shared one across all age groups polled.
Forty-six per cent of consumers preferred to buy directly from insurers, while 36% were open to purchasing travel insurance from travel players, competitive pricing being the biggest motivation.
In choosing their travel insurance plan, only 15% of Singaporeans identified COVID-19 benefits as the deciding factor, falling behind pricing (20%) and ease of online claims service (16%).
The survey found that ease of online claims service was particularly important to travellers between the ages of 35 and 44 who are married and with young children, while Gen Z travellers (between 18 and 24 years of age) tended to value personalisation of their travels.
Travellers appreciated value-added services as part of a travel insurance plan, with arrangement of services for COVID-19 formalities ranking highest among them (39%), followed by airport lounge access in case of flight delay (12%) and 24/7 telemedicine (9%).
"The survey supports our understanding that consumers' outlook for travel is brightening and there are pockets of opportunities to engage customers from different segments," said Steven Leong, MSIG Singapore senior vice president for retail distribution. "It is important as insurers we keep innovating to meet the unique and diverse needs of our customers in the new travel normal. The results of the survey will better position us to provide such solutions to tap into changing traveller demands."
MSIG has extended automatic COVID-19 coverage at no extra cost to its Travel Easy policyholders to keep travel insurance affordable and accessible.