Aon declares commitment to UN's sustainable insurance principles | Insurance Business Asia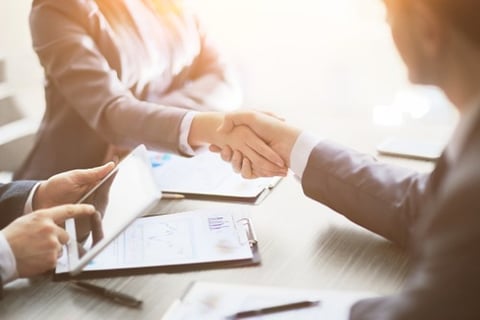 Professional services firm Aon is leading the pack, being the first risk advisor and broker to sign up to the United Nations' Principles for Sustainable Insurance (PSI).
Created to serve as a global framework for the insurance industry, the PSI aims to see businesses contributing further towards a more resilient and sustainable society through their capacity to manage risks. The undertaking is described as the largest collaborative initiative between the sector and the UN.
Here's the PSI:
Principle 1: We will embed in our decision-making environmental, social, and governance issues relevant to our insurance business.
Principle 2: We will work together with our clients and business partners to raise awareness of environmental, social, and governance issues, manage risk, and develop solutions.
Principle 3: We will work together with governments, regulators, and other key stakeholders to promote widespread action across society on environmental, social, and governance issues.
Principle 4: We will demonstrate accountability and transparency in regularly disclosing publicly our progress in implementing the Principles.
"Aon has a longstanding commitment to empowering clients, colleagues, and communities, and I am proud that we are leading our sector in becoming a signatory to this important initiative," said Aon co-president Eric Andersen. "As a professional services firm focused on reducing volatility and improving performance, we and the wider insurance industry must be prepared to address critical economic, social, and environmental challenges.
"In this regard, de-risking cities and countries has never been more important."
According to Aon, signing up to the PSI represents part of its broader commitment as a socially and environmentally aware business. The firm recently rolled out the Aon Weather & Climate Risk Innovation network, which helps clients improve resilience, and also published the paper An Investor's Guide to Responsible Investment.
"As a signatory to the UN's Principles for Sustainable Insurance, Aon will help to build strong and resilient societies in partnership with insurers and the UN," added Andersen. "The global, collaborative effort of the PSI initiative is well positioned to contribute to a sustainable future for all."
Butch Bacani, programme leader of UN Environment's PSI initiative, said insurance brokers have a fundamental role to play in the insurance industry value chain.
"They work together with clients, insurers, and reinsurers; deliver risk management services and insurance products; and create insurance markets," he explained. "As the first global insurance broker to sign the Principles for Sustainable Insurance, Aon is demonstrating unparalleled leadership and commitment from the insurance broking community to support the global effort of building resilient, inclusive, and sustainable communities and economies."
Related stories:
Aon kicks off weather and climate risk initiative
Aon introduces captive & insurance management CEO