Aon reveals Asia's top 10 risks | Insurance Business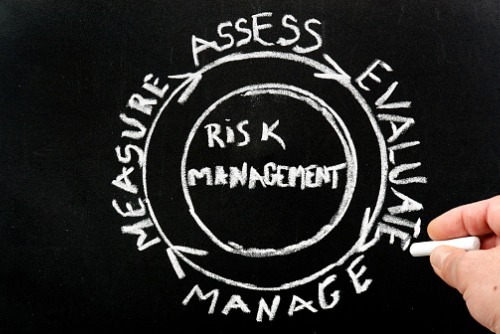 Economic and global trade concerns are challenging organisations' ability to invest adequately in preparing for and protecting the continuity of their operations, according to Aon's 2019 Global Risk Management Survey, which has revealed the top 10 risks in the Asia region.
The biennial survey seeks to identify key risks and challenges faced by their organisations, and its respondents were made up of thousands of risk managers across 60 countries and 33 industries.
The risk managers reported the lowest level of risk readiness in 12 years, as many top risks – including increasing competition and economic slowdown – remain uninsurable. In Asia, respondents ranked increasing competition as the number one risk.
Business interruption was ranked second, due to an increasingly complex security environment. The spread of ISIS's radical ideology across Asia was cited as one of the top security risks. The recent attacks in Sri Lanka underscore the point that tourism-dependent economies in the region can easily become victims of business interruption and suffer risks related to loss of attraction, Aon said.
Cyberattacks are the seventh-largest risk, amid the increasing frequency of cyber breaches. In one recent case, the Singapore Red Cross's website was hacked, compromising the personal data of over 4,000 individuals that had registered their interest in donating blood. Meanwhile, hackers accessed at least 460,000 accounts registered on the shopping websites of Fast Retailing, Asia's largest retailer and owner of the Uniqlo and GU brands
Read more: Failure to innovate top risk for Singapore SMEs – Aon study
The report added that the increased emphasis on interconnectivity and interdependency have made supply chains more vulnerable to cyberattacks. In Asia, which represents more than one-third of the global contract logistics market, natural and man-made catastrophes have the potential to disrupt local economies.
"Businesses can no longer rely on traditional risk mitigation strategies amid increasing uncertainty, trade policy disputes, and the speed of technology change," said Sandeep Malik, Asia-Pacific CEO at Aon. "Instead of traditional risk transfer, risk managers must embrace robust risk management strategies to protect their organisations from potential volatility while maximising growth opportunities."
The complete list of the top 10 risks in Asia is below:
Increasing competition
Business interruption
Accelerated rates of change in market factors
Economic slowdown/slow recovery
Damage to reputation or brand
Cash flow/liquidity risk
Cyberattacks and data breaches
Commodity price risks
Political risk and uncertainty
Regulatory and legislative changes