Argo takes cease-and-desist order | Insurance Business Asia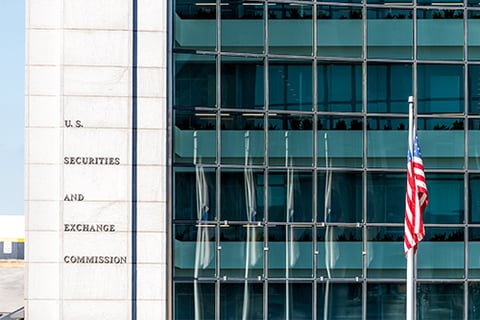 "Without admitting or denying the SEC's findings, Argo consented to the SEC's cease-and-desist order, which requires Argo to pay a US$900,000 (around SG$1.25 million) civil penalty."
This was the revelation made by the US Securities and Exchange Commission when it announced settled charges against Argo Group International Holdings, Ltd., the insurance group headquartered in British overseas territory Bermuda which continues to be haunted by its leadership past.
"The SEC's order finds that in its proxy statements for 2014 through 2018, Argo disclosed that it had provided a total of approximately US$1.2 million (around SG$1.67 million) in perquisites and personal benefits, chiefly retirement and financial planning benefits, to its then CEO," noted the SEC in a release.
"According to the order, Argo failed to disclose over US$5.3 million (around SG$7.38 million) it had paid on the CEO's behalf, including in filings for 2018 after a shareholder issued a press release alleging undisclosed perks to the CEO."
Read more: Revealed - Ex-Argo chief executive's lavish perks
The undisclosed perks – according to the SEC, and also as reported by Insurance Business previously – included personal use of corporate aircraft, helicopter trips and other personal travel, housing costs, transportation for family members, personal services, club memberships, and tickets and transportation to entertainment events.
"The order finds that, as a result, Argo understated perks and personal benefits paid to the CEO over this period by more than US$1 million (around SG$1.39 million) per year, or 400%," the regulator went on to state. "The CEO resigned from that position in November 2019."
Argo has been charged with violating federal securities law provisions concerning proxy solicitation, reporting, books and records, and internal controls. As mentioned, the international underwriter will be paying the civil penalty without admitting or denying the order's findings.
The SEC was referring to Mark E. Watson III, the former Argo boss who had agreed to reimburse the specialist insurer for certain alleged personal expenses paid for by the firm. Meanwhile, Argo has also taken action to strengthen its internal controls following its own probe on the perks.