Asian insurance gap reaches US$134 billion – Lloyd's | Insurance Business Asia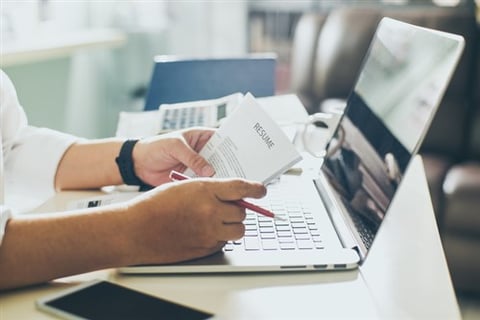 The insurance gap for Asian countries has grown to US$134 billion, up 9.4% from its 2012 level, according to the Lloyd's Underinsurance Report 2018.
The report, produced by Lloyd's in cooperation with the Centre for Economics and Business Research (CEBR), revealed that underinsurance continues to be a significant threat to global economic development. And while the gap is growing in Asia, it is actually narrowing on the global level, down 3% to US$163 billion, from US$158 billion in 2012.
Furthermore, new threats such as cyberattacks, coupled with a recent series of extreme weather-related catastrophes are posing additional threats to society, it said.
Among the 43 countries covered by the study, China has the largest insurance gap at US$76 billion, due to its massive economy and its still-developing insurance market. This is demonstrated by the fact that from 2004 to 2007, 98% of natural catastrophe losses in China were not covered by any type of insurance.
Of the 43 countries studied, 18 were found to have insurance gaps, with nine of these countries based in Asia. The report cited several countries as very vulnerable, due to exposure to risks such as climate change and lack of funds to support recovery efforts. These include Bangladesh, India, Vietnam, the Philippines, and Indonesia, each with an insurance penetration rate of below 1%.
On the other hand, the countries with the highest levels of insurance penetration (total insurance premiums as a percentage of GDP) in Asia are South Korea at 5%, Hong Kong 3.4% and Taiwan 3.4%.
While digitisation is growing rapidly across Asia-Pacific, laws regarding cyber security have yet to catch up, leading to massive exposure in many markets. Only four markets have mandatory notification regulations for data breaches – Australia, Japan, South Korea, and the Philippines.
"It is concerning that while the global insurance gap is closing, in Asia it is widening at a rapid rate owing to the increasing threat of natural disasters and the region's economic growth," said Iain Ferguson, Lloyd's acting chief executive officer for Asia-Pacific.
"Developing countries are affected disproportionately by natural disasters and their losses are often compounded by poorly designed and constructed infrastructure, inadequate maintenance, a lack of insurance and delayed recovery. Insurance is a major contributor to disaster recovery, often providing the quickest financial crisis relief available. Insurance pay-outs frequently happen in days or weeks whereas humanitarian aid for reconstruction can take months to reach disaster zones."
The report also underlined the important role that risk financing can play by providing liquidity after a disaster, protecting government balance sheets and buffering taxpayers. The Indonesian government, for example, is reportedly looking at disaster risk financing, with support from global reinsurers, following the recent devastating Sulawesi quake and tsunami.
"The insurance sector, in partnership with governments in the region, must act now to help tackle this crippling underinsurance crisis that threatens global prosperity," Ferguson said. "We need to work together to help people understand the insurance products that are available and to provide improved access to these products, so we can give people in the world's most exposed economies the security they desperately need."