Asian insurers must harness post-pandemic wave of innovation | Insurance Business Asia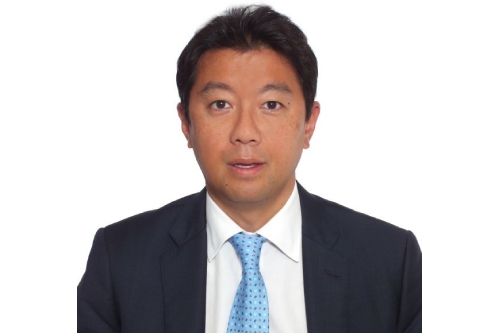 The COVID-19 pandemic has led to unprecedented changes in the ways people live and work. One major example is the acceleration of businesses' digital transformations to ensure continued operation despite limited physical contact.
According to Alex Kimura (pictured), partner at McKinsey, with the world moving towards recovery this year and beyond, insurers in Asia are focusing on innovation and digitisation.
"COVID-19 has been a significant catalyst for innovation and transformation in insurance," he told Insurance Business. "The entire value chain in insurance has really been transformed end-to-end – from the onboarding, underwriting, proposition building, servicing, claims and ongoing advice/support."
However, he also noted that many insurers have not been able to cope with heavy customer and distributor demand shifts, and have been unable to quickly mobilise to a digital platform during the pandemic. This causes firms to lag behind their more innovative competitors in the industry.
"The new ways of working are here to stay," Kimura said.
In this current environment of heightened risk, Kimura believes one area insurers must focus on is proposition development and the way they can deliver on customer insight.
"Post-COVID-19, products need to adapt to the new environment as well as the new ways of working," he said. "Product development in the insurance industry is traditionally built on risks, which requires the application of underwriting rules and standards. Though this approach is rational, it lacks a deep understanding of customer behaviour and has produced an industry in which insurers obsess over competitors' actions instead of taking cues from customers. This approach results in commodification and makes insurers more likely to overlook emerging yet significant risks."
Today, consumers are demanding a more personalised user experience as well as quick service. Kimura urges insurers to take a generative approach that prioritises discovering customer needs first, then responding with propositions. This approach has led some insurers to offer insurance as a service, expanding on traditional insurance offerings.
"The ultimate goal for insurers is to know their customers well enough to personalise offerings and messaging to the smallest possible segment so customers feel understood," he said. "What may seem innovative today will also gradually make way for the next wave of innovation."
According to Kimura, innovation is key in staying ahead of the competition, and this applies to both incumbents and insurtech start-ups.
He observed that incumbents are becoming increasingly innovative, quickly adapting to a new agile environment and a fail-fast approach to development. Meanwhile, insurtech companies have made inroads based on a platform-based model built around technology where large customer acquisition is at scale.