Aviva Singapore introduces emergency assistance service for motor cover clients | Insurance Business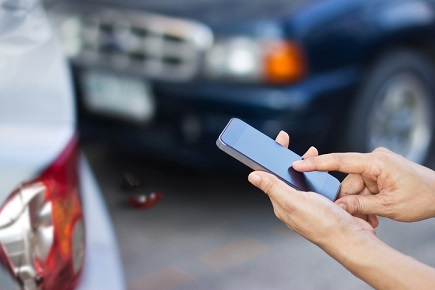 Aviva Singapore has launched eCall, an automated and rapid emergency call service. This value-added service will be available to the Prestige tier of Aviva's new motor insurance plan.
According to statistics cited by the insurer, a total of 118 fatal accidents led to 122 lives lost in 2017, adding that speed of assistance is critical during accidents, and being immediately able to deliver emergency care can make a significant difference in survival of those involved in the accident.
The technology was developed in cooperation with Starhub, with hardware supplied by Bosch and a crash detection algorithm combined with Belladati's IoT advanced analytics platform.
The eCall service uses a smart sensor device, known as the plug, which is installed into the policyholder's vehicle to detect crashes, as well as a companion smartphone app which automatically reports accidents. Aviva says that eCall allows up to 40% faster reactions in emergency situations.
In case the plug detects a crash, the app will alert Aviva's 24/7 helpline, including the driver's location and contact details. Helpline staff will try to contact the driver and assess the situation to decide on the appropriate action. In case of critical cases where the driver is severely injured and unconscious, the helpline will contact emergency services such as first responders. Aviva will also notify emergency contacts nominated in advance by the driver.
Drivers can also manually ask for help via eCall's app in situations such as car breakdowns.
"At Aviva, we wish to provide our customers and their loved ones with greater peace of mind," said Pan Jing Long, head of general insurance at Aviva Singapore. "eCall serves as a digital guardian angel that creates a smarter and safer environment for drivers, and grants them the assurance of knowing that help is always on-hand. Apart from enabling timely emergency assistance, it also provides us with the necessary data to start post-accident procedures such as claims processing, thereby speeding up processes and enabling greater convenience and satisfaction for our customers."
Related stories: