Motor insurance claims rise 12% in Singapore | Insurance Business Asia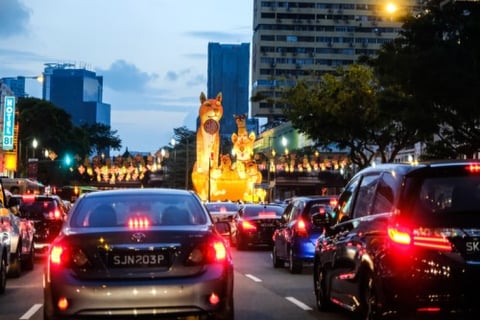 Singapore's motor insurance sector saw claims rise by 12% in 2017, with the industry enduring its first underwriting loss in seven years.
The rise in claims was attributed by insurers to the increased number of private-hire cars and personal mobility devices such as electric scooters, as well as distracted driving, which led to more accidents.
In response, the General Insurance Association of Singapore (GIA) said that individual insurers may wish to review their motor insurance businesses to see if they remain profitable, according to a report by Channel News Asia.
The GIA said that the motor insurance segment registered underwriting losses of SG$27.2 million in 2017. The segment makes up almost a third of the entire general insurance market in Singapore. This was due to the number of vehicular accidents reaching its highest level since 2008, leading to a 12% increase in claims, which translates to an additional SG$60 million, compared to 2016. It should be noted that in 2016, despite the number of accidents increasing, claims actually went down.
Increasing competition is also making things harder for Singaporean motor insurers, with gross premiums dipping by 3.3% year-on-year to SG$1.1 billion.
GIA president AK Cher said in a press conference that use of mobile phones while driving, an increasing number of private-hire cars, and the growing popularity of personal mobility devices were the most likely reasons for the increase in accidents.
"The number of companies that have been profitable in this segment have deteriorated from one in three back in 2016 to one in five in 2017," said Cher, who is also CEO and managing director of Tokio Marine Insurance Singapore.
The GIA said that it will continue to cooperate with the Land Transport Authority (LTA) and other agencies such as traffic police to improve road safety, especially for private-hire drivers for firms such as Grab and Uber.
Related stories: