AXA enlists SecurityScorecard to beef up cyber underwriting capabilities | Insurance Business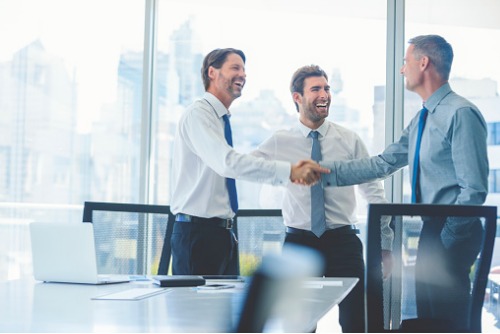 AXA has selected leading security ratings firm SecurityScorecard to provide input for its cyber insurance underwriting process.
In a press statement, AXA said that the SecurityScorecard platform will provide its underwriters with an overall risk rating and detailed information regarding the cyber health of their insureds. AXA will use these ratings to determine insurability, as well as to evaluate premiums for new policies and renewals.
AXA Venture Partners, the insurer's venture capital fund, participated in SecurityScorecard's US$27.5 million series C funding round in October 2017. This became instrumental in the creation of the global agreement between the two firms.
"Cyber insurance is a rapidly growing business for AXA because it helps reduce the financial losses that businesses incur should they become a victim of a cyberattack," said Scott Sayce, global chief underwriting officer of cyber at AXA. "Forward-looking businesses seek cyber insurance products because they understand modern day risks or need to carry a policy in order to conduct business with their customers. The SecurityScorecard platform will help us rapidly evaluate companies to understand their cyberhealth and provide our underwriters with the crucial information needed to evaluate an insured's risk."
Corinne Vitrac, AXA Risk Consulting CEO added: "AXA has the ambition to develop cyber risk consulting services for commercial lines clients. This partnership with SecurityScorecard is an important step in the development of our cyber services platform."
SecurityScorecard monitors over 200,000 businesses globally, and assigns a simple A to F rating, with A as the highest. Data shows that companies rated D to F are 5.4 times more likely to be breached than companies rated as A or B. Its ratings also include 10 risk factors, giving deeper insight to the company's security practices.
"This partnership demonstrates the value of the SecurityScorecard platform and the trust top business leaders have in our score," said Aleksandr Yampolskiy, CEO and co-founder of SecurityScorecard. "Our vision is to create a ubiquitous language for cybersecurity that facilitates collaboration and communication between business partners."
Related stories:
Professor: We still don't know much regarding the future of cyber
Cybersecurity not at the top of the list of insurer concerns
Spend more money on cyber defences, urges Fox Rothschild