Cybersecurity not at the top of the list of insurer concerns | Insurance Business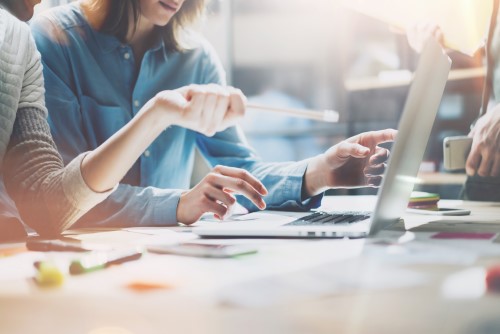 If findings of a new global survey are anything to go by, it looks like cybersecurity isn't worrying insurers and reinsurers as much as previously thought.
In fact, the survey involving 30 C-suite insurance and reinsurance professionals from London, Bermuda, North America, and Switzerland found that cybersecurity isn't even among the top three concerns. According to the study conducted by AdvantageGo, the commercial insurance and reinsurance product family from NIIT Technologies, cybersecurity ranks fourth.
Perhaps not so surprisingly, topping the list of concerns for senior re/insurance professionals is the need to upgrade technology. Findings also show that 76% of those surveyed were currently involved in data analytics and big data projects. Meanwhile 55% were looking at projects related to machine learning; 52% for both artificial intelligence and blockchain.
Underwriting discipline comes in as the number two concern for industry leaders, followed by regulation, cybersecurity, and mergers and acquisitions.
"Whether companies want to be ahead of the game or are simply anxious about being left behind, all sectors of the market are taking insurtech seriously," commented Adrian Morgan, executive vice-president and head of AdvantageGo at NIIT Technologies. "On the one hand, there is an overwhelming recognition of the need to improve technology, but on the other, there is a concern about the rate at which the industry, as a whole, is adopting insurtech solutions."
Other concerns include uptake of insurtech, expense ratios, Brexit, diversification (geographically and in lines of business), and investment returns / low interest rate environment.
The survey report said: "The re/insurance industry overwhelmingly sees insurtech as a positive opportunity to improve the way that business is conducted. When asked to rank insurtech as an opportunity or a threat – with five representing an opportunity and one as a threat – 81.5% gave it a four or five, and none of those surveyed viewed it as a threat."
Related stories:
Should insurers "directly control" autonomous vehicles?
Guy Carpenter, CyberCube unveil innovative cyber modelling tool