AXA Singapore makes two senior appointments | Insurance Business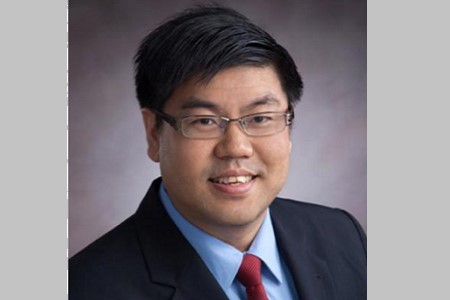 AXA Insurance Singapore has appointed Adrian Goh (pictured) as chief risk and compliance officer, succeeding Bruno Pinson, who has assumed the role of as director of finance operations.
Pinson had been in charge of the risk function at AXA Singapore since 2013, and added legal and compliance to his portfolio in 2016. The company credits him with successfully establishing the enterprise risk management framework to provide a consistent understanding and approach to managing risk, as well as being instrumental in promoting and embedding a positive risk culture at the firm.
"Bruno has played an instrumental role in strengthening our risk, and legal and compliance function over the past several years even as our business continues to evolve and diversify," said Jean Drouffe, chief executive officer of AXA Singapore. "Supporting career aspirations and internal mobility is a key part of our value proposition at AXA and we look forward to Bruno's continued contributions and successes in his new role."
Meanwhile, Goh joins AXA from Manulife, bringing more than 16 years of experience in insurance, operational and liquidity risk management. During his stint with Manulife, he was in charge of establishing an enterprise risk management framework covering both financial and operational risk as well as various risk analytic initiatives.
"We are delighted to have Adrian join AXA to lead the risk, and legal and compliance team in Singapore. With his experience, knowledge and expertise, he will certainly be a valuable addition to our executive committee," said Drouffe. "On behalf of the Singapore team, I would like to thank Bruno for his many contributions and congratulate him on his new role, and extend a warm welcome to Adrian."
Related stories:
AXA Singapore appoints Sean Goh as managing director, life strategic business
AXA appoints chief operating officer for Asia
AXA launches 'Bounce for Good' campaign