AXIS introduces new cyber centre as global resource | Insurance Business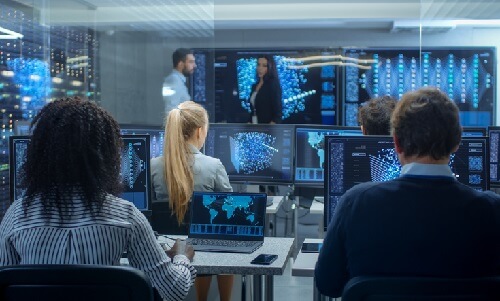 AXIS Capital has announced the launch of a new global resource to provide insurance products for mitigating cyber threats. The AXIS Cyber Centre of Excellence will provide a broad range of commercial insurance protection for tangible and intangible assets, AXIS said. The centre will be led by Dan Trueman, AXIS Capital's global head of cyber.
"The AXIS Cyber Centre of Excellence is the specialty insurance industry's premier global resource for mentorship, education, consulting services and solutions to help improve brokers' and insureds' understanding of the cyber risk environment so they can effectively manage the totality of their cyber risks," Trueman said. "Housing our global cyber products and solutions, the AXIS Cyber Centre of Excellence will leverage the AXIS cyber team's underwriting expertise to help clients more effectively manage the dynamic environment of their cyber risks."
Matthew Fosh, AXIS's executive chairman for Europe, will serve as chairman of the centre and provide advisory support to AXIS's global cyber team.
"Through the AXIS Cyber Centre of Excellence, we are taking a holistic approach to helping our clients and partners solve their existing and emerging cyber risks," Fosh said. "Mitigating any risk begins with education, and that is the basis from which we have built the AXIS Cyber Centre of Excellence – a resource to brokers and insureds to improve their understanding of the cyber risk environment and arm them with solutions for mitigating those risks."
Services offered by the centre include:
Access to risk-assessment modelling tools
Access to internationally recognised and accredited cyber education courses
Data-driven research and reports assessing the cyber risk landscape
Risk advisory consulting services to help companies prepare for and respond to cyber events
Access to mentoring, training and education offerings, including simulated cyber breach incident training
Cyber risk advisory consulting services, including pre-breach preparedness services, threat intelligence offerings, tabletop crisis-management exercises, risk and maturity assessments, and an executive cyber risk assessment program.
Cybercrime costs businesses more than US$445 billion each year, according to the firm.
Related stories: