Bowtie first to receive Hong Kong virtual insurer licence | Insurance Business Asia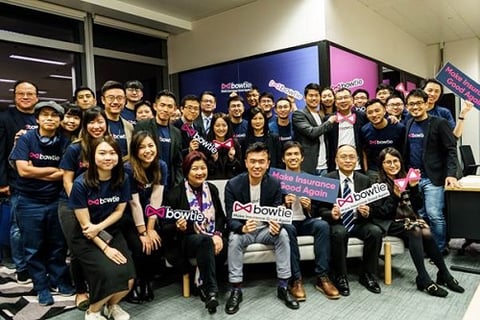 Bowtie Life Insurance Company Ltd has been granted the first virtual insurer licence by Hong Kong's Insurance Authority, under its fast track pilot scheme.
In its recent series A funding round, Bowtie raised HK$234 million (US$30 million) from Sun Life Hong Kong. Its shareholders include Hong Kong X Technology Fund and several angel investors. The firm was founded by Fred Ngan and Michael Chan, who are its co-CEOs. The two met in the US, where they both worked as actuaries in global advisory firms. After returning to Hong Kong, the duo built two insurtech start-ups prior to founding Bowtie.
"While digital technology is on the rise, we believe the industry is in need of change," said Ngan. "Hong Kong welcomes a virtual insurer to design what online insurance can be – truly customer-centric, transparent and commission-free."
"Our market research is telling us Hong Kong consumers would love to be able to sign up for health insurance and submit claims online, but the industry has not fully embraced digital technology to optimize the consumer experience," said Chan.
Pending approval from the Food and Health Bureau, health insurance products are expected to become available on Bowtie's digital distribution platform during the first half of 2019, when the Voluntary Health Insurance Scheme (VHIS) begins accepting customer applications.