China coronavirus outbreak could lead to billions in losses | Insurance Business Asia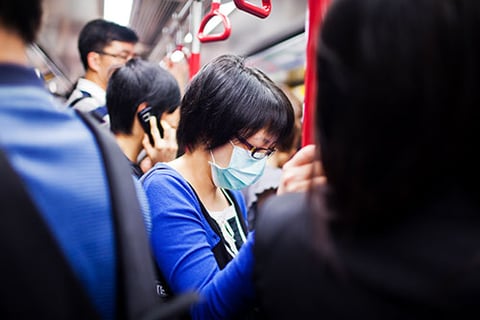 The confirmation that the deadly novel coronavirus in China can be spread by other humans has caused concern among financial markets, which could lead to billion in losses to the Chinese economy, as well as its neighbours'.
At least 500 people were confirmed infected by the new coronavirus, which was traced to a seafood market in Wuhan, China. Seventeen fatalities have already been recorded.
Various Asian governments and health departments are stepping up their precautions as fears of a repeat of the 2003 Severe Acute Respiratory Syndrome (SARS) crisis emerged, the Associated Press reported. The SARS epidemic caused from US$40 billion to US$50 billion in economic losses, mostly due to decreased travel and consumer spending.
The outbreak comes right before the Lunar New Year, which is a peak travelling season in Greater China and other neighbouring countries in Asia. The city of Wuhan has also been placed on lockdown, with its bus, subway, ferry, and other transport systems' operations suspended.
China's Civil Aviation Administration has urged airlines to offer free ticket refunds for both incoming and outgoing flights at Wuhan's airport.
Meanwhile, the virus has already reached Hong Kong, with two people testing positive. According to the report, the spread of the virus in Hong Kong will be another huge blow to its economy, which has already been rocked by protests throughout most of 2019 and continuing into 2020.
Estimates from the World Economic Forum show that pandemics can potentially cause US$570 billion in annual economic losses. From 2014 to 2016, the Ebola virus outbreak in Africa inflicted over US$2.2 billion in losses, according to World Bank data.
Following the Ebola outbreak, the World Bank formed a US$500 million rapid response insurance fund in 2016. In cooperation with the WHO and insurance companies, the fund uses catastrophe bonds to combat pandemics in developing countries.