Chinese insurers revise quarantine policies amid infection surge | Insurance Business Asia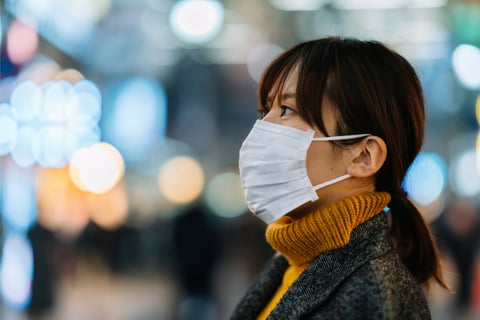 Several Chinese insurers have begun offering new versions of their COVID-19 insurance policies as the country continues to battle rising infection rates.
According to a report by The South China Morning Post, Public Mutual Insurance and ZhongAn Online have both rolled out new versions of policies designed to compensate for wages lost due to government-mandated quarantines. These policies, often called "quarantine insurance," provide payouts based on the number of days a person is required to stay in quarantine.
Previous versions of these policies had been pulled out by Public Mutual and ZhongAn following increased demand from customers growing anxious from Omicron outbreaks, reported The Wall Street Journal. Many bought policies for "peace of mind," seeking ways to mitigate losses caused by China's restrictive quarantine requirements which sometimes required people to stay in state-kept facilities for several weeks at a time.
Prices for these policies used to be as low as $8 and promised payouts of around $30 for 60 days of quarantine within a coverage period of one year, easily leaving insurers overwhelmed. Now, both Public Mutual and ZhongAn have reduced the coverage period of their policies to three months, covering no more than 14 days of quarantine.
Pricing, however, remains competitive amid growing demand. Public Mutual cut the cost of its quarantine policy by one yuan, now selling it for about $9. ZhongAn, meanwhile, has priced its product at $8. Another company, PICC Property and Casualty, offers quarantine insurance for as low as $6.
Several insurers have also been offering coverage for other COVID-19-related costs, including hospitalisation and death.
In February, the China Banking and Insurance Regulatory Commission (CBIRC) warned insurers to not mislead consumers about their products after a string of complaints were lodged regarding complications related to claim procedures. The new COVID-19 policies have sought to address regulatory requirements as well, according to The South China Morning Post.