Chubb CEO discusses acquisition of Cigna's APAC businesses | Insurance Business Asia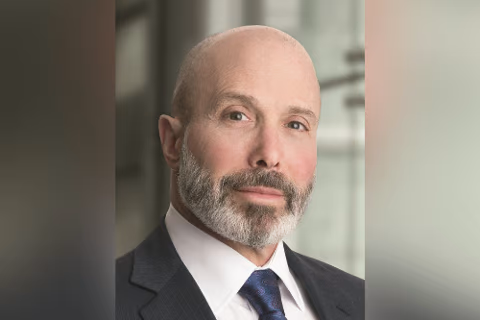 In early July, Chubb completed the acquisition of Cigna's personal accident, supplemental health and life insurance businesses in six Asia-Pacific markets – South Korea, Taiwan, New Zealand, Thailand, Hong Kong and Indonesia.
The transaction, valued at US$5.36 billion, is one of the largest in the region for this year, and has significant implications not only for Chubb, but also the markets in which Cigna used to operate.
In a recent webcast on Chubb's financial results for 2022, the insurer's chairman and CEO Evan Greenberg (pictured above), talked about the acquisition and the direction Chubb will take with the former Cigna accident and health (A&H) businesses now under its wing.
"The addition of Cigna's A&H and life business in Asia will be immediately accretive to core operating income per share in ROE," Greenberg said. "We have spent the past six to eight months planning the integration to generate the revenue and earning power the combination of our businesses together in each country should achieve. We are off to a rapid start and are beginning to execute."
Greenberg said he had just come back from Asia, where he met the teams in Korea and Thailand, and that morale among new and existing colleagues was high.
"There's a great sense of optimism about what the future holds for our business in the region," he said. "Our Cigna colleagues who are joining us – starting with the leadership – are a great fit with Chubb and our culture."
According to Greenberg, the interesting part for him in Chubb's post-acquisition strategy is the ability to create revenue and earnings growth from the combination of the two companies.
"We're the only company that I know of in Asia that has a unified life and non-life joint approach," Greenberg said. "It's a pretty granular country-by-country strategy to how we're going to accelerate growth faster than either one would have been stand-alone."
The combined customer databases of both companies are vital in cross-selling products and creating a new product approach of unified life and non-life products, Greenberg said. He expects growth to accelerate, but it will take time.
For 2023, Greenberg expects "modest" growth from the combined business, with more gains to be seen in 2024 and 2025.
Earnings-wise, Greenberg said that Chubb expects its earnings to remain consistent with previous projections. With the third quarter of 2022 being the first full quarter post-Cigna acquisition, Chubb expects expense synergies to reach a run rate of around US$100 million pre-tax, which is higher than its initial estimate.
"To achieve the run rate savings, we expect the one-time integration cost over the next two years to be about US$140 million," Greenberg said.