Cigna Middle East CEO takes charge of Southeast Asia business | Insurance Business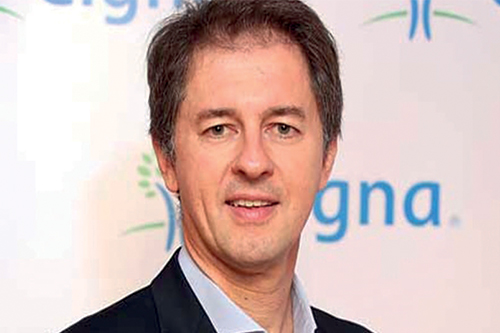 Cigna Corporation has expanded the scope of Middle East and Africa CEO Jerome Droesch (pictured), giving him responsibility for all Southeast Asian markets and the Regional Health Solutions portfolio.
According to a statement by Cigna this reflects its commitment to the fast-growing insurance industry in the SEA region.
This is the second expansion of Droesch's role this year. In May, he took charge of all of the international health insurer's African markets. According to the company, he has successfully led its Middle East business, and strengthened its standing by achieving region-wide growth and stability.
Droesch has over 29 years' experience in the insurance industry. Prior to joining Cigna, he was CEO of AXA Partners and was engaged in insurance businesses in the Gulf Cooperation Council (GCC) region.
"As a seasoned leader with extensive experience in driving business growth in the health insurance sector, Jerome holds a stellar track record in Cigna's MEA region," said Jason Sadler, president, Cigna International Markets. "As a crucial market for Cigna, I am keen to witness our growing presence in the South East Asia region under his leadership."
"South East Asia is a vital market for Cigna with a lot of growth opportunities. The dynamic economy and the vibrant insurance industry of the region are focused on innovation, allowing us an opportunity to leverage our customer-centric approach to tailor solutions that are simple, innovative, accessible and affordable," said Droesch. "Over the next few years, we aim for growth with a strengthened product portfolio and will focus on delivering service excellence to people and businesses across the SEA region."