D&O coverage crucial in the #MeToo era | Insurance Business Asia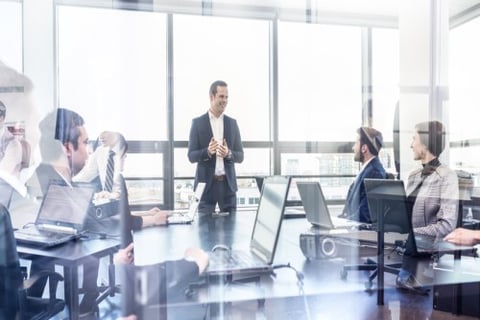 The fallout from the Harvey Weinstein Hollywood scandal is ongoing. The string of sexual misconduct accusations against the media mogul triggered a viral rebirth in the #MeToo movement and has resulted in an ongoing ripple of sexual harassment claims against public entities, celebrities and people in positions of power.
In the past year, the #MeToo movement has made tremendous momentum in the workplace. It's not just celebrities, politicians and public figures being scrutinized publicly about abuses of power. As Stephanie Resnick, partner and chair of the directors' & officers' liability & corporate governance practice group at Fox Rothschild, put it: "There's now a swell of enthusiasm for the notion that women and men will not tolerate sexual harassment in the workplace."
In the 2018 Hiscox Workplace Harassment Study, more than a third of responding US workers felt they had experienced harassment in the workplace, with sexual harassment topping the list of employee misconduct. Among female employees, 41% said they had felt harassed at work, and more than three-quarters of the accused harassers were male.
"What we're seeing is that harassment can happen in any type of company, any size, any industry, and I think the survey showed that people are more aware of the types of situations that can arise, especially because of the social movements like Me Too or Times Up," said Patrick Mitchell, management liability product head at Hiscox USA.
Corporations have an obligation to protect employees. In the midst of the #MeToo era, that obligation is being scrutinized heavily. Resnick explained: "It has always been the case that companies are responsible for [employers or employees] that have 'sexual harassed' others. A recent nuance we're seeing is that boards of directors are being sued in their capacity for failure to act on sexual harassment allegations.
"Boards of directors have a duty to investigate these allegations. If they sweep these allegations under the rug, there's going to be a liability issue. At Fox Rothschild, we're counseling boards to carry out thorough investigations and be very mindful of any workplace allegations. We also advise companies to have a go-to contact person in place, who can handle allegations and get investigations underway."
Directors' & officers' (D&O) insurance has never been more important in the corporate world, according to Resnick. She advises all clients, including non-profit organizations, to purchase D&O policies because it's "very easy for these allegations to wind up in the legal system".
"I would advise insurance brokers to get their clients the broadest possible insurance coverage that would cover both employment liability and D&O claims, in order to cover the board against a failure to act with respect to allegations that have been levied, assuming they're true," Resnick added.