Digit Insurance becomes India's first "unicorn" of 2021 | Insurance Business Asia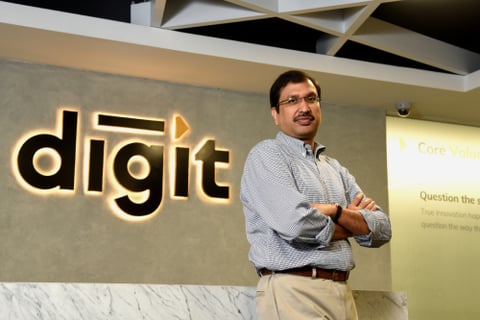 Kamesh Goyal, founder and chairman of Digit Insurance
Digit Insurance, a general insurer established in 2017, has become India's first unicorn of 2021, with a valuation of US$1.9 billion.
A unicorn is a privately held startup company with market value of over US$1 billion.
According to a statement by Digit, its premium income grew by 31.9% to US$186 million for the period of April to December 2020, and it has served around 15 million customers since its inception. The insurer was also profitable in the three quarters of fiscal year 20-21, despite the economic recession affecting most businesses.
Digit focuses on 100% cloud-based technology to simplify processes for its customers, including smartphone-based self-inspection for auto insurance claims.
Under the sandbox initiative of the Insurance Regulatory and Development Authority of India (IRDAI), Digit launched a COVID-19 product that provides a fixed benefit for policyholders that contract the disease. It also launched a group illness insurance product that covered over 2 million Indians.
Backed by Canada's Fairfax Financial, Digit is headquartered in Bengaluru and was founded by Allianz alumnus Kamesh Goyal. He has over 30 years' experience in the general and life insurance segments. Prior to founding Digit, he held several leadership roles at Allianz, such as head of asset management & US life insurance, head of group planning and consulting, and regional CEO of Asia-Pacific.