Everbright Securities sets sights on Liverpool FC | Insurance Business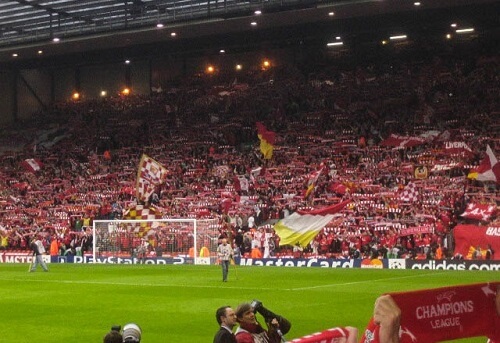 by Paul Lucas
Chinese companies taking stakes in English football clubs is nothing new – but when the potential recipient of the interest is one of the Premier League's true giants, the headlines are quick to follow.
Step forward Everbright Securities, a financial conglomerate with an extensive insurance arm in its home country, which has now set its sights on Liverpool FC. Though Liverpool's owners, Fenway Sports Group, have ruled out a sale of the 18 time English champions and five time European Cup winners, they have suggested they are open to investment if the offer fits their portfolio – and Everbright is sure to test their resolve.
The firm has been tapping into China's demand for sports entertainment in recent years having partnered with a technology group to buy a 65% stake in MP & Silva, an Italian sports right company, back in May.
At the time, the company's chief Xue Feng outlined that the sports industry was "one of the hottest investments" for China and added that "we hope to seize the unprecedented opportunities brought by the rapid development of the sports industry in China."
Everbright was actually established in Hong Kong back in 1983 and was meant to offer a bridge between the Chinese mainland and the rest of the world in terms of trade finance. Though it has grown internationally it is still under tight control by the Chinese state. According to a
Financial Times
report, Everbright Limited is controlled by its parent company on the mainland and by the asset management art of China's sovereign wealth fund – meaning that its operations are effectively an extension of the financial decision makers in Beijing.
As of the end of 2015, the company had US$7.1 billion in total assets – representing a 30% rise compared to one year earlier. Its operations are diversified across the financial spectrum and include insurance, private equity, broking, big banking, futures and trusts.
Related stories:
Football injury league table revealed
Insurance tycoon buys Wolverhampton Wanderers