Experts raise insurance issues regarding Singapore's gig economy | Insurance Business Asia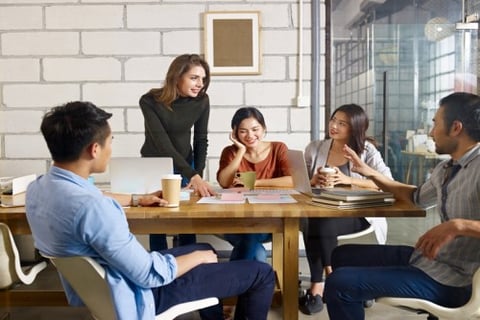 Labour and economic experts have raised several concerns regarding Singapore's flourishing gig economy, including insufficient insurance coverage for freelance workers.
"Freelance work in the gig economy can be quite risky, and as such, for the most part, particular groups of individuals might be drawn to it," National University of Singapore economics professor Basant Kapur told the Business Times.
According to Kapur, most freelancers are either young people still living with their parents, recently retired older people, and professionals that have sufficient working experience and contacts to work on their own.
Meanwhile, Walter Theseira, associate professor of economics at the Singapore University of Social Sciences, noted the gig economy ushered the emergence of "alternative work that breaks the old model of permanent employment in favour of task-based, contract-based, and outsourced work."
Labour observers have called attention to matters such as workplace insurance and retirement savings through the Central Provident Fund (CPF). In February, a tripartite workgroup for self-employed workers recommended to implement mediation for payment disputes, a contribute-as-you-earn model for healthcare savings, and competency frameworks for specific occupations.
According to Theseira, gig workers are effectively uncovered by the CPF system unless they have a formal job or make voluntary contributions.
"The majority of own-account workers are not in the highest income groups, and certainly 'gigs' are not high-income, so this is an ongoing policy issue," he said.
Several companies relying on the gig economy, such as Grab, say that they offer insurance benefits for workers. The transportation firm said that its ride-hailing drivers and food delivery riders are covered by free personal accident insurance and have an option to extend coverage to make up for lost income in case they are hospitalised.
"Although some companies like Grab do provide personal accident insurance to their drivers and the passengers, the government could do more to encourage or provide tax incentives to companies that engage such self-employed individuals, to provide them with medical and personal accident coverage," said Sabrina Sia, global employer services leader at Deloitte Singapore.