Five-year extension for Zurich-led flood resilience alliance | Insurance Business Asia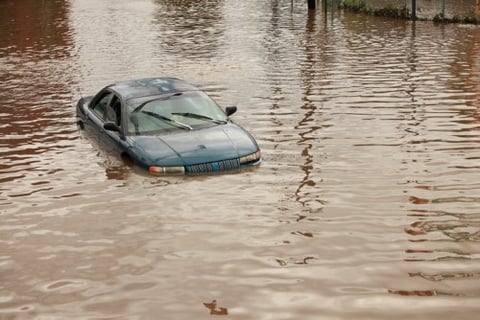 Zurich Insurance Group has announced that its flood resilience alliance is being extended for another five years.
The alliance – a multi-sector coalition of NGOs, academia, and Zurich's own risk management experts – had spent the last five years helping over 110 communities in nine countries improve their flood resilience.
Despite the efforts of the alliance, flood resilience remains a concern that lacks both wide global acceptance and adequate investment. According to a report by ClimateWise, of the US$175 billion in economic losses in 2016 related to natural disasters, only US$50 billion were insured. The US$125 billion protection gap is due to the lack of evidence on which mitigation strategies work, as well as few incentives and regulations to encourage investments into proper protection measures.
For the next five years, Zurich's alliance hopes to address the protection gap by meeting the following objectives:
Generating US$1 billion in additional funding for flood resilience
Encouraging effective public policy in support of flood resilience
Developing sound practices and policy support for flood resilience
Measurably enhancing flood resilience in vulnerable communities across the world
"Floods affect more people globally than any other type of natural hazard and cause some of the largest economic, social and humanitarian losses," commented Zurich group head of sustainability Linda Freiner. "By using Zurich's risk expertise as a global insurer, we can help customers and communities reduce the devastating impacts of floods - even before a flood hits - and build resilience to this disaster. We will work with our partners to drive US$1 billion into building resilience to floods globally – and save lives."
Members of the alliance will aim to achieve the financial target by implementing best-practice community programs that will prove the value of resilience building, a release said. The partners will also generate and share any knowledge they have learned about existing and future achievements, which could encourage other stakeholders to invest in resilience.
NGO members of the alliance include Concern Worldwide, the International Federation of the Red Cross and Red Crescent Societies (IFRC), Mercy Corps, Plan International and Practical Action. The alliance also counts research partners International Institute for Applied Systems and Analysis (IIASA), the London School of Economics and the Institute for Social and Environmental Transition-International (ISET) as part of the coalition.
Related stories:
Zurich puts forward insight on catastrophic events
Aon releases updated flood model for Thailand\