FWD acquires lease for historic Hong Kong hotel | Insurance Business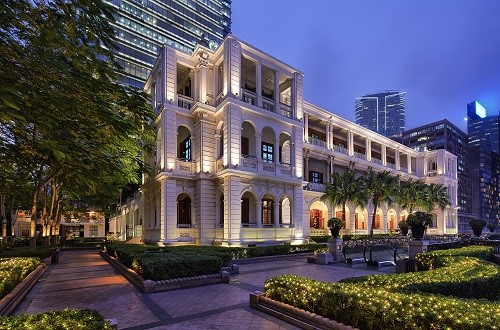 Hong Kong-based FWD Group has leased the historic hotel located at 1881 Heritage, previously known as Hullett House. It has been renamed 'House 1881' to reflect the new management's desired positioning of this prestige location.
The building (pictured) is the former Marine Police Headquarters in Tsim Sha Tsui which has been transformed into a cultural and shopping destination. It contains a boutique hotel and five restaurants.
According to FWD, House 1881 will undergo a restoration effort in several phases, with a target date for completion in April. Afterwards, FWD will host a celebratory event in May to mark the historic site's new direction.
"In acquiring the lease for House 1881, we have a unique opportunity to preserve an important landmark and engage with the community," said Tim Oliver, FWD Group chief customer and marketing officer. "We're planning to host regular activities that take full advantage of the property's historic courtyard and surrounding gardens and showcase its enduring legacy and charm to both locals and overseas visitors alike."
House 1881 was built in 1884 and occupies a prime location in Canton Road, surrounded by high-end retail establishments and museums. It is one of the 120 declared monuments of Hong Kong, thus it receives the highest level of heritage protection.
"We're acutely aware of the exciting privilege we have to raise awareness of this historic destination and preserve it for the enjoyment of future generations," Oliver said. "From day one, FWD has strived to create unique, immersive and engaging experiences with our customers and the broader community."