FWD, DBS enable electronic claims payments via PayNow | Insurance Business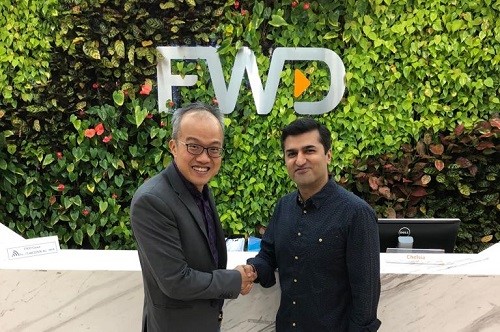 FWD Insurance and DBS Bank have launched an electronic claims system via the PayNow platform, simplifying the delivery of benefits to policyholders.
PayNow is an electronic fund transfer service available to customers of any of the seven participating banks: Citibank Singapore, DBS Bank/POSB, HSBC, Maybank, OCBC Bank, Standard Chartered Bank, and United Overseas Bank.
A statement by FWD said that customers that wish to receive payouts via PayNow only need to provide their PayNow-registered mobile number or NRIC number to allow fund transfers to their account.
This move is part of Singapore's push towards digitalisation. In February, FWD and DBS worked together on a real-time electronic claims payments system using DBS's IDEAL RAPID interface.
FWD Singapore chief executive Abhishek Bhatia (pictured right), mentioned the new system's advantages over paying claims out through cheques.
"Many insurers make their claims payouts via cheque – and this has led to unnecessary delays and even lost cheques," he said. "PayNow is a very convenient payment platform that will benefit FWD's customers. We're proud of the fact that this service will improve an already exceptional claims experience by ensuring our customers receive claims payments faster, and more conveniently than other insurers have traditionally been able to achieve."
Meanwhile, Benjamin Yeo (pictured left), managing director and head of insurance coverage at DBS Bank said that the collaboration aligned with the bank's mission to bring new digital experiences to its clients.
"In today's digital age, customers seek an instant and hassle-free experience," Yeo said. "We are continuously working on innovative solutions to bring to reality greater convenience for corporates and consumers. By leveraging on our digital expertise, we are pleased to provide a solution that does away with claims cheques, providing customers a truly seamless claims experience."
Related stories:
PolicyPal and FWD join up to explore blockchain tech
FWD Singapore hops aboard Insurance Market platform
FWD partners with Humanity & Inclusion to assist youth with disabilities