Gallagher's new Dubai business to link East and West | Insurance Business Asia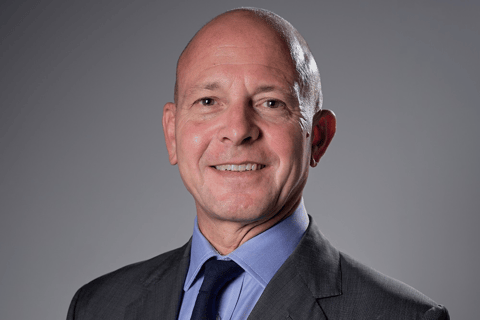 In March, Gallagher launched a new business in the Dubai International Finance Centre (DIFC) to bring specialty and facultative reinsurance to clients across the Middle East and Africa.
The operation is led by senior executive officer Nadim Semaan, who previously worked at Gallagher's London based specialty business, and head of Middle East and Africa Julian Samengo-Turner (pictured above), who joined from Willis Limited DIFC.
Insurance Business caught up with Samengo-Turner on his career and most recent appointment, as well as the various opportunities and challenges faced by the new DIFC venture.
"I started in 1991 at Johnson and Higgins in London, one of the largest insurance brokers in the world at the time, which was subsequently acquired by MMC in 1997," Samengo-Turner said. "At this point, Guy Carpenter, the reinsurance arm of MMC, asked me to build its facultative business. In those days, fac was far down the food chain, but at Guy Carpenter we were fundamental in changing that. We opened offices in London, Tokyo, Bermuda, New York, Zurich, Singapore, Hong Kong, Sydney, Melbourne, and I took up the role of global CEO of Guy Carpenter Fac, which is still a great business today.
"In 2007, I did another start-up, Integro International, which was subsequently sold to private equity, and in 2017 I started WTW DIFC Fac & Specialty. After the Aon and Willis deal fell apart in 2021, I joined Gallagher to set up and run the DIFC business with Nadim Semaan, who transferred from Gallagher London."
Samengo-Turner said that his new role is quite vital to Gallagher and the great opportunity the company sees in the DIFC, especially since this is the first time the global brokerage has had an on-the-ground presence in the region.
"My role is very hands on, including broking, business development, new market development, finding great talent to join us and retaining talent across the Middle East, Africa and Pakistan," he said. "I must admit, my title of executive chairman sounds a bit prosaic so I might need to change it. When you run a start-up, you need to be totally flexible, avoid silos and less management is the best management. It's all about focusing on getting things done, getting out to see new clients and building the business."
The Middle East's location and recent developments in the region have made it an important frontier for many global insurance firms. Gallagher is no exception in actively seeking to expand its footprint there.
"Dubai is the pendulum between East and West – it has a vast reach and is a pivotal hub," Samengo-Turner said. "The indigenous insurance companies have plugged gaps left by some of the global players that have exited, so it is a huge regional hub for Gallagher with the benefit of a lot of regional and some global market capacity. The Gallagher investment into ACE Gallagher Insurance Brokers brings deep regional roots into Gallagher DIFC. It is the oldest and most respected broker in Saudi, where there is an estimated US$1 trillion of real estate and infrastructure projects for the Kingdom's 2030 vision.
Another positive development Samengo-Turner mentioned was the signing of the Abraham Accords, which normalised relations between Israel, the UAE and Bahrain. He also cited Dubai's "exemplary fashion" of handling COVID-19, which led many businesses to relocate there.
Establishing a new operation in an emerging region such as the Middle East comes with various opportunities and challenges, especially with increasing competition in the market.
"The Gallagher brand and ethical approach to doing business gives us a fantastic opportunity," Samengo-Turner said. "Although we have worthy competition in the region, nobody has a better growth opportunity than Gallagher. It's an exciting time to be in the region as it continues to experience strong economic growth and is playing an increasingly important part on the global business stage. This latest development builds on our existing partnership with MIG Group and its ACE Gallagher business, which is very strong across the region and the largest broker in Saudi Arabia, plus the treaty reinsurance business we acquired from WTW last year."
While there is sizeable competition in the region, Samengo-Turner sees areas where Gallagher can shake things up.
"We are competing against some established brokers in the region, although there has been some scaling down amongst them," he said. "But Gallagher brings fresh ideas and a new way of doing business, so I am confident that with our handpicked team we have the experience and knowledge to provide an unrivalled service.
"Gallagher has been very successful in an opportunist way in the MEA region to date. Now, by having retail roots in the GCC and the establishment of our DIFC hub, which houses all our specialties, we will be well-placed to build the business strategically with our partners. In addition to the team of around 20 that we have built, we have also brought on board two Africa specialists – Kenya-based Jamie Excell and Senegal-based Amer Hariri – who are both highly respected and proven experts in their areas."