Generali announces three-year strategic plan | Insurance Business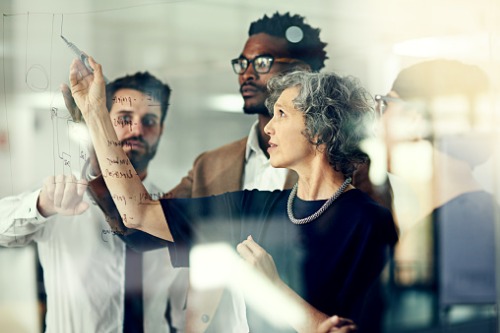 Italy-based multinational insurer Generali has revealed its three-year strategic plan, titled 'Generali 2021: Leveraging Strengths to Accelerate Growth'.
According to a statement issued by the insurer, it achieved a P&C combined ratio of 92.8% and a life new business margin of 39.2% in 2017. Furthermore, the group is on track to achieve all of its industrial and financial targets for 2018.
The strategy is based on four key principles: European insurance markets will remain attractive, the retail and SME markets are driving profitable growth, an integrated insurance and asset management offer is key for customers worldwide, and physical distribution is empowered and not replaced by digital platforms.
The firm has committed to creating a customer-centric and innovative culture, with a target of helping at least 50% of its staff acquire digital skills by 2021. It stated its brand promise of being a life-time partner for its customers by targeting the best relationship net promoter score among European international players.
Generali also reiterated its commitment to sustainability, by looking to grow green and social retail products by 7% to 9% during the plan's timeline, as well as allocating €4.5 billion to green and sustainable investments by 2021.
The plan consists of three pillars in achieving the financial targets. The first one is profitable growth, which the firm aims to reach by focusing on Europe, especially in the Italian and German markets, and the high-growth markets of Asia and Latin America.
The second pillar is capital management and financial optimisation, which seeks to reduce the company's level of debt by streamlining financial processes.
The final pillar is innovation and digital transformation. Generali will invest €1 billion in internal strategic initiatives by 2021, and drive transformation of its operation and distribution channels, including enhancing the agent-customer relationship through technology.
"At Investor Day 2018, our group CEO, Philippe Donnet, highlighted how Asia is an important growth market for the business when he announced Generali 2021 – our new three-year strategic plan," said Rob Leonardi, Generali's regional officer for Asia. "We are excited about how this will further enhance our initiatives in the region to accelerate Generali's presence through sustainable growth from the entrepreneurship that is at our core, with a focus on being a life-time partner to our clients."
Related stories:
Generali surges to significant net profit climb
Generali introduces replacement as CFO exits
Generali GC&C names regional head of financial lines underwriting