Global insurer is new title sponsor of Singapore Premier League | Insurance Business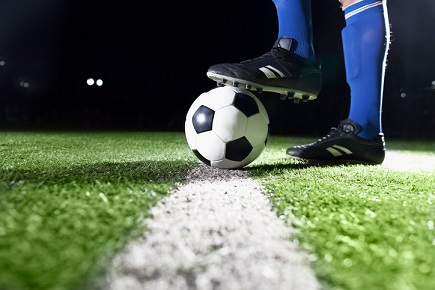 First division football in Singapore has received a boost from AIA Singapore, with the global insurer coming on board as the new title sponsor of the Singapore Premier League (SPL).
The insurer has inked a two-year deal with the Football Association of Singapore (FAS) and will see its logo on the kits of all nine first division clubs. AIA Singapore takes over from last year's co-sponsors Great Eastern and Hyundai.
The terms of the deal are not currently known, but The Straits Times reported that a cash component is supplemented by insurance coverage for all current SPL players.
AIA is already well-known in global football as the shirt sponsors of English Premier League club Tottenham Hotspur. The insurer also employs former Manchester United and Real Madrid star David Beckham as its global ambassador.
"This sponsorship is not just about the money, we want to put in time and effort to help the Singapore Premier League reach its objectives," Patrick Teow, chief executive officer of AIA Singapore, told The Straits Times.
"The FAS's values are aligned with ours, so it was a natural choice for us to work with them."
"With AIA Singapore's existing ties to football and notable presence in the Asia-Pacific region, we believe that this partnership will help us to achieve our goal of improving the vibrancy of local football and raising the standards of football in Singapore," said Lim Kia Tong, president of the FAS.
"In line with the FAS's objective of increasing participation at the grassroots level, there are plans to work together to reach out and target the community, especially the youth."
"I am certain that, together with AIA Singapore, we will be able to do more and we look forward to having a fruitful partnership."