Great Eastern marks 111th anniversary with blood donation drive | Insurance Business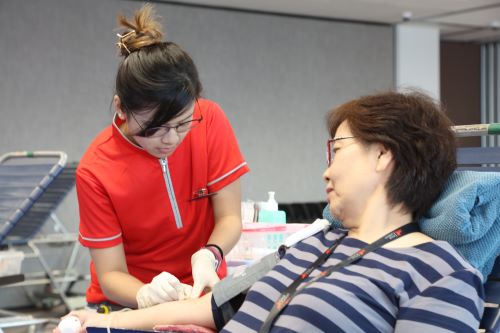 Great Eastern and the Singapore Red Cross hosted a blood donation drive on September 13, marking the insurer's 111th anniversary. The event was held at Great Eastern's new office in Paya Lebar Quarter.
The blood donation drive saw 142 donors giving blood, according to a statement from Great Eastern. The donors were composed of the insurer's employees, financial representatives, customers, and the general public. A total of 88 units of blood were collected, which could help save up to 264 lives.
Currently, Singapore only has around 73,600 blood donors, or less than 2% of the population, according to data from the Health Sciences Authority. Furthermore, this number decreases by around 600 every year due to age or illness.
"We are committed to making a difference in the lives of Singaporeans. This includes giving the life-saving gift of blood to those who need it," said Colin Chan, managing director for group marketing at Great Eastern. "Giving back to the community that has grown with and supported us throughout the years is important to us.
"We hope to be able to continue our partnership with the Singapore Red Cross by encouraging regular blood donation among our employees and inspiring others to make a difference."