HK regulator "strongly encourages" insurance professionals to get vaccinated | Insurance Business Asia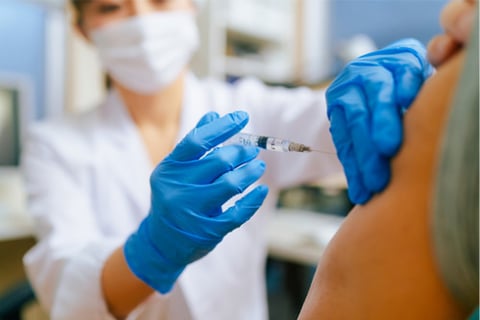 Hong Kong's Insurance Authority (IA) has issued a circular that instructed all registered insurers, brokerages and agencies to "strongly encourage" their personnel to get vaccinated against COVID-19.
The regulator has set a deadline of Nov. 30 for firms to comply. After that date, employees and intermediaries that have not received their first dose of the vaccine will have to take a COVID-19 test every two weeks. This includes persons who are medically unfit to be vaccinated, said the circular, which was signed by IA chief executive Clement Cheung.
The circular stated that employers are expected to provide facilitative measures for staff that are getting their vaccinations.
"Uncertainties remain on the pathway to full resumption of global business activities due to the threat of mutated virus strains, and vaccination is the most reliable way to protect ourselves and people around us against health risks brought about by an infection," Cheung said. "We look forward to a positive response from the industry that will enable us to progress further in the journey towards herd immunity in Hong Kong."
As of last week, Hong Kong had administered 9.02 million doses of the vaccine, with 4.41 million fully vaccinated individuals, or 59% of the population, according to online data aggregator Our World In Data.