Vaccine acceptance improving in Hong Kong – Cigna study | Insurance Business Asia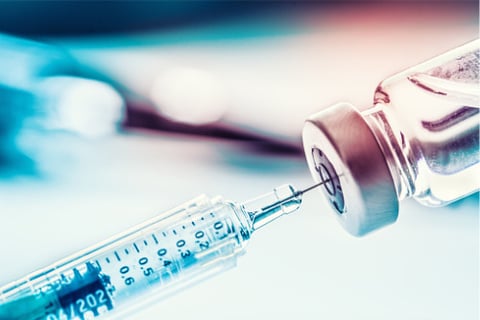 Hong Kong has recorded a slight increase in COVID-19 vaccine acceptance, according to a study by health insurer Cigna. However, it remains lower than the global average.
The study revealed that acceptance of the COVID-19 jab grew by 3% between April and May 2021, from 40% to 43%. This is below the global average of 69%. Cigna added that Hong Kong also has the lowest rates of acceptance among the 11 markets it surveyed.
Vaccinations efforts are being ramped up in Hong Kong, with the vaccination rate increasing from 12% to 18% between April and May. Almost a third (32%) of unvaccinated respondents said they would be willing to get shots.
Young adults aged 25 to 34 recorded the fastest increase in vaccination rate with more than double, going from 5% to 11% in just one month. Meanwhile, ages 55 and above had the most number of vaccinated individuals, with 17% in April and 23% in May.
Cigna noted that while there was a notable decline in vaccine hesitancy in Hong Kong, dropping from 70% in April to 64% in May, the number of respondents who have a "wait and see" mentality was the highest out of the 11 markets surveyed, and was markedly higher than the global average of 42%.
Side effects were the top cause of hesitancy, at 87%, followed by "lack of knowledge" about the vaccines at 41%. A 12% subset of unvaccinated respondents said that they cannot be persuaded to get the vaccine.
Travel is a significant motivator of both vaccinated and unvaccinated individuals, with 20% and 15% respectively identifying it as a key concern. Meanwhile, a "sense of community spirit" and a "duty to the society" was the top reason (32%) for those vaccinated respondents, but it was one of the lowest-rated drivers for those unvaccinated (6%).
"As a trusted health and well-being partner of our customers, Cigna understands the concerns that the Hong Kong community may have around the vaccines," said Jonathan Spiers, CEO and country manager, Cigna Hong Kong.
"Therefore, our individual and group medical insurance plans cover the treatment of any side-effects related to the COVID-19 vaccines, as well as COVID-19 treatment costs. We have also extended the coverage period of our COVID-19-related measures that were first introduced in 2020 until December 31, 2021, in order to provide extra peace of mind to our customers."