Hong Kong cabbies decry sky-high premiums for their taxis | Insurance Business Asia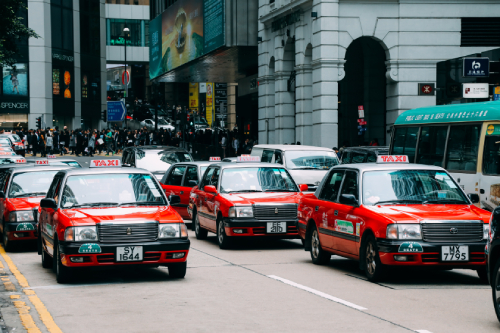 Taxi company owners in Hong Kong are reeling from increasingly high premiums to insure their fleets.
According to a report by the South China Morning Post, taxi operator Chan Ming-sang received a hefty HK$150,000 (SG$26,000) annual premium quote from the insurer of one of his cabs. The particular unit had been involved in an accident, where it ended up hitting an elderly couple in Tuen Mun. The taxi's 61-year-old driver was fined HK$1,000 for careless driving.
Chen lamented that such a high premium was "unreasonable".
Taxi insurance costs in Hong Kong rose by more than 20% in a span of a year – from an average of HK$28,050 in 2019 to HK$33,902 in 2020.
In response, the taxi industry is lobbying for permission from the government to either implement an HK$6 insurance surcharge or to allow them to raise fares by over 20%.
Meanwhile, insurers say the skyrocketing premiums were caused by high accident rates among taxis, as well as increasing damages sought by claimants involved in accidents.
According to the report, insurers servicing Hong Kong taxis have been hit by huge underwriting losses over the past few years. Data from the Insurance Authority showed that the taxi insurance segment recorded total underwriting losses of HK$323 million for 10 of the 15 years leading up to 2019.
The number of accidents was on the rise, with 3,916 in 2018 and 4,198 in 2019. Accidents were fewer at 3,408 in 2020, due to the movement restrictions and loss of tourism during the COVID-19 outbreak. Most of the contributing factors to accidents were driver-related, such as tailgating, losing control of the vehicle, and distracted driving.
On the other hand, taxi firm owners blamed rampant insurance fraud, such as staged accidents and exaggerated claims, for the insurers' losses.
According to Nathaniel Ngai Shu-tak, a senior consultant for Target Insurance, which holds over 60% of the taxi insurance segment, many insurers have withdrawn from the business due to the losses. He added that insurers have asked the taxi companies to install dash cams on their units.
Meanwhile, Chau Kwok-keung, chairman of the Hong Kong Taxi and Public Light Bus Association, countered that over 60% of Hong Kong taxis have already installed dashcams, yet there was no decrease in premiums. Thus, Chau believes that an insurance surcharge or increased fares are the only viable solutions to the problem.