Hong Kong digital insurer OneDegree marks second year | Insurance Business Asia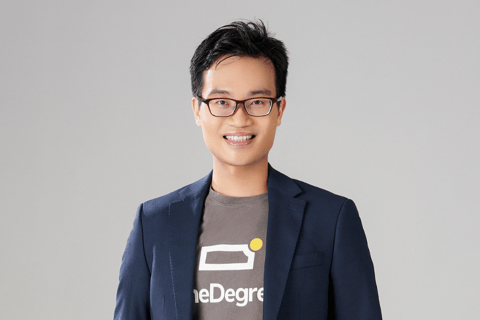 OneDegree Hong Kong has marked its second anniversary with strong growth and an expanding portfolio of digital insurance products.
According to the online insurance provider, its total sum insured as of March 2022 is HK$8.4 billion (SG$1.47 billion), a more than tenfold increase from March 2021. In the first quarter of 2022, OneDegree's sales grew 39% amid the fifth and worst wave of COVID-19 outbreak, reflecting the soaring demand for and confidence in digital insurance service.
OneDegree launched pet insurance, parcel protection for e-commerce and fire insurance in its first 12 months of operation, followed by its first critical illness insurance in late 2021 and home insurance in the first quarter of 2022. The insurer said these new products have allowed it to further tap into the mainstream market and offer consumers better protection at a more reasonable cost.
Earlier this year, OneDegree partnered with Munich Re to launch OneInfinity, a digital asset insurance product, making OneDegree the first licensed insurer in Asia to collaborate with a global leading reinsurer in offering digital asset insurance.
While COVID-19 has affected many insurers' operations, OneDegree has been mostly spared from disruption, partly due to its digitalised business model, which allows consumers to buy cover and make claims without meeting an insurance agent.
Even during the height of the COVID-19 outbreak in January to March, the average time claims processing time for OneDegree's Pawfect Care pet cover was 2.97 working days, compared to two to four weeks for traditional insurers, the company said.
"OneDegree raised US$28 million in a Series B1 funding round in August 2021, and we have seen a steady business growth since then," said Alvin Kwock (pictured above), OneDegree Group co-founder. "We have been actively hiring and we are now a 180-strong team with offices in Hong Kong and Taipei. We are looking at expansion plan to further grow our team to 300 employees this year. Looking forward, we will continue to introduce a more diverse range of insurance products, leveraging technology and innovation in the hope of bringing about a revolution to transform the mainstream insurance market."