Hong Kong insurance regulator says "exciting" opportunities are ahead | Insurance Business Asia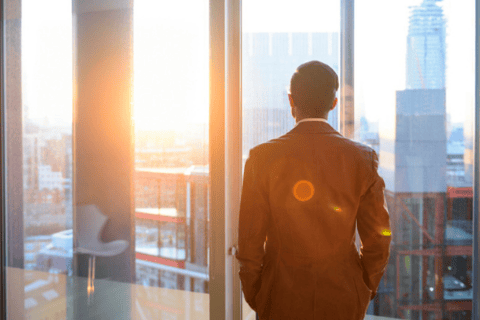 Hong Kong's Insurance Authority (IA) said that the city's insurance industry has shown "promising" signs of recovery, following civil disturbances that began in 2019 and the outbreak of COVID-19 last year.
The regulator echoed the sentiment in a report published by the Hong Kong SAR government, titled, Report on Hong Kong's Business Environment: A Place with Unique Advantages and Unlimited Opportunities.
According to the IA, new office premiums of long-term business grew 22.9% year on year to HK$80.5 billion (SG$14.05 billion) in the first half of 2021. This was despite the loss of business from Mainland Chinese visitors, which contributed significantly to the industry's income in past years. The IA said the growth reflected the resilience and resourcefulness of the industry and its stakeholders.
Other positive developments touted by the regulator were insurance giant Prudential's recent decision to raise capital in Hong Kong and a state-owned reinsurer's plan to issue insurance-linked securities in the city.
"[These] are also clear votes of confidence on our attractiveness as an international financial centre and a premier base for regional headquarters," the regulator said.
According to IA chairman Moses Cheng, China's 14th Five-Year Plan has positioned Hong Kong as a global risk management centre serving both external and internal clients under the "dual circulation" economic strategy.
"Building on this premise, the IA has set itself the goal of building an ecosystem to take full advantage of our forte as a super connector of international trade and investment activities, while nurturing domestic demands by participating in development of the Guangdong-Hong Kong-Macao Greater Bay Area," Cheng said.
"The IA will continue to work closely with the government based on our inherent strengths such as free flow of information and talents, a vibrant capital market, the common law system, world-class infrastructure facilities and a deep pool of sophisticated professional service providers to open up new frontiers of growth for Hong Kong," the regulator said.
Manulife, a major player in the Hong Kong market, agreed with the IA and the Hong Kong government. According to the Canada-headquartered multinational insurer, Hong Kong remains a strategically important market to the company, both in Asia and globally.
"Manulife firmly believes that Hong Kong will play a pivotal role in the development of the Greater Bay Area and that the city will benefit hugely from the integration with nearby cities under new and current infrastructure and policies," Manulife said. "With operations in nine out of the 11 cities, the company has a strong presence in the Greater Bay Area. Manulife will continue to support related initiatives by the government, including the establishment of service centres in Guangdong, which positions the company for further growth and expansion as Insurance Connect launches."