Hong Kong's interest in Tesla cars dims as insurance premiums surge | Insurance Business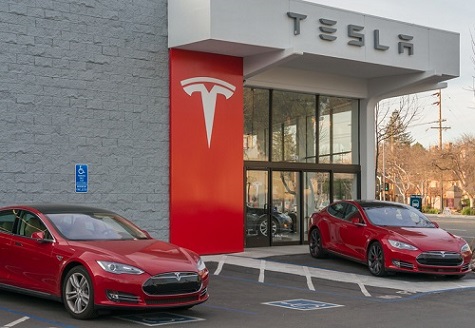 Owners of Tesla vehicles in Hong Kong received a jolt after insurer AXA terminated their motor insurance policies and tripled the premiums to insure the electric vehicles, making them extremely expensive to own.
Hong Kong is one of the world's fastest adopters of electric vehicles, a report by the South China Morning Post said, with 11,247 units sold by the end of August 2018, from just 69 in April 2011.
One buyer was Geoffrey Jones, a former executive at industrial conglomerate Jardine Matheson. Two years ago, he traded in his Mercedes-Benz E Class for a HK$875,000 Tesla Model S. This came with an affordable insurance policy from AXA, under the InsureMyTesla programme, with a premium of HK$12,300 (US$1,569) for three years. The Model S also enjoyed a tax waiver, allowing Jones to save another HK$625,000 on registration.
Aside from AXA, other insurers such as Liberty Mutual and Target Insurance hopped on the electric vehicle boom, offering their own insurance packages.
However, a weak motor insurance market in Hong Kong, which lost HK$164.33 million in the first six months of the year, based on data from the Insurance Authority, coupled with the extremely high cost (US$1,790 a year) to insure the Model S, led AXA to change its offer.
To Jones's shock, he was notified last month that his policy, which was supposed to expire in August 2019, would be terminated at the end of this year. Jones had no accidents and claims on his policy, and had clocked up less than a thousand kilometres.
AXA offered him a policy with a premium of HK$12,300 per year, which is around triple his old insurance premium. The insurer also raised the policy's excess to HK$130,000, from HK$8,000.
"If I had known that the insurance would become so expensive, I would not have bought my Tesla in 2016," Jones told SCMP. "Now the annual premium is three times the cost and the vehicle excess is 20 times as much as a Mercedes E Class. This is ridiculous."
According to a spokeswoman for AXA in Hong Kong, a "commercial decision" was behind its termination of insurance policies for Tesla vehicles, due to the fact that the vehicles were very expensive to insure, with the average windscreen claim worth around HK$10,000, twice as expensive as those for other cars.
AXA is the lone insurer that has raised its premiums, and it will refund all premiums this month. The insurer clarified that the cancellation was in no way due to the behaviour of the car owners.
"With regards to the change of the Tesla car insurance policy, we understand the inconvenience that may have caused to the customers and will do as much as we can to support the affected customers," the spokeswoman said.
The Insurance Authority has taken note of the issue, and according to the report, the regulator has persuaded AXA to give policyholders an additional four months to switch their coverage.
"If an insurer does decide to terminate a policy prematurely, it should give a full explanation and make every effort to provide alterative solutions so that the interests of policyholders will not be unduly affected," a spokeswoman from the regulator told SCMP. "The Insurance Authority considers it imperative for insurers to convey clearly the scope and terms of coverage to the insured during the sales process. It is the inherent responsibility for insurers to ensure that products are underwritten and priced prudently."