How insurtechs on this platform are injecting innovation into insurance | Insurance Business Asia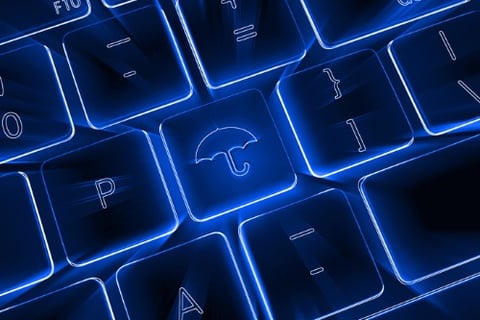 The ceiling for investment in the insurtech space hasn't been reached yet. In fact, far from it, according to a recent report from QBE and Village Capital, which stated that investment in the space came in at just US$140 million in 2011 and by 2018, it grew to US$4.9 billion. As the insurtech field keeps on growing, the report also noted that it is increasingly important for the industry to stay abreast of key trends.
An expert in the insurance technology realm broke down some of the key trends he's seen rise to the surface in recent years.
"One of the technologies that I would highlight that we've been seeing at the insurtech shows for a couple of years is the video collaboration in adjusting and claims handling with self-service. We're seeing really strong carrier interest in this," said Neil Betteridge, VP of strategy at Guidewire. "In some cases with the carriers, the business team in claims has said, 'Yes, I really want to use this,' and IT has said, 'I'm not sure where that fits in my priorities.' And now that they're seeing the add-on, they're saying, 'Wow, let's get on this. Let's do this.' We actually have an easy way to bring it on and adopt."
In the past year, Guidewire has published on its marketplace several solutions that inject virtual technology into claims handling and adjusting, including Trupic Vision, Livegenic, and MirrorMe, all of which joined Guidewire PartnerConnect as a partner in the second half of 2019.
The partnerships that Guidewire is enabling between insurance and tech companies are part and parcel of the organisation's focus on bringing the latest solutions to the industry. At InsureTech Connect 2019 in Las Vegas, the Guidewire team was out in force with 20 of its leaders, scouting the hundreds of booths for up-and-coming potential partners. However, this is just one of the ways that Guidewire stays on top of the growing insurtech space.
Read more: Guidewire taps former Salesforce executive as CEO
"We're actually a corporate partner funding and sponsoring Plug and Play [an insurtech start-up incubator] in Silicon Valley, where our headquarters is," said Betteridge. "We're active at DIA Amsterdam and other European events, and we also sponsor the OnRamp Insurance Accelerator, so we're out there meeting [insurtechs] continuously. We have a team of more than a dozen people focused in our solution alliances program on meeting with, interviewing, and looking for the right high value, joint-value propositions with the insurtechs, so that's a constant pipeline flow activity. And then critically, of course, is being engaged with our customers."
In September, for example, USAA Group decided to adopt ClaimCenter on Guidewire Cloud as their next generation claim system. They're just one example of a Guidewire customer who is very active with their own innovation practice and teams. In Canada, financial services giants like TD Bank are also taking advantage of Guidewire's cloud solutions.
With the recent QBE report finding that 37% to 56% of insurtech start-ups focus on improving distribution, creating new opportunities to cater to underserved markets, and contributing to better economic stability across society, while insurtech more broadly is increasing transparency, allowing greater customer engagement, and improving consumers' understanding of how their decisions influence their costs, enabling tech deployment within the insurance industry can only help incumbents take advantage of these benefits faster.
"The basic math equation is insurtechs plus DevConnect [Guidewire's developer platform] equals innovation for insurance," said Betteridge, adding how easy it is for insurtechs to plug into the platform and start helping insurers. "If you have a solution that does X, here's how you can plug it into the carrier's workflows, so that helps and we're seeing to date in the order of about a 40% reduction in the time it takes for an insurtech to create an add-on and publish it. That means more innovation available sooner to the carriers.
"From the carrier consumption side, they're seeing these now on our marketplace. […] It's easy for them to discover what's out there and because the add-ons are more of a plug-and-play, they can quickly download them, turn them on, and have them deployed out to their staff. It's not requiring an IT project to do a custom integration – it's something they can snap into ClaimCenter or PolicyCenter that their staff use already."