Howden names CEO for Singapore business | Insurance Business Asia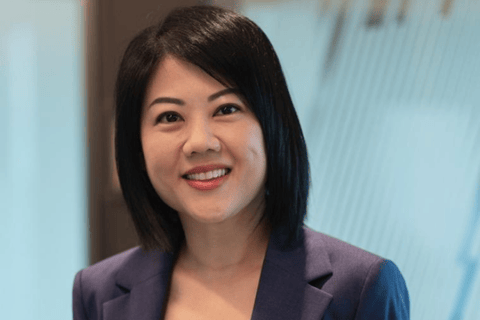 Howden has promoted Jenny Lim (pictured above) to CEO of its operations in Singapore – the firm's largest retail broking market in Asia and home to its regional headquarters.
Lim joined the international broker in 2015 as executive director, head of financial lines and member of Howden Singapore's executive committee. She was hired alongside incumbent CEO Goh Chye Huat – who will remain regional CEO for Howden Asia – and three other executive directors: Gerard Lee, Primus Lee and Gracy Khoo.
According to Howden, Lim oversaw the financial lines division's tripling in size, as well as its expansion into the financial institutions, cyber, healthcare and M&A insurance markets. The firm said that the growth has been mostly organic and driven by adding new specialities, such as financial lines, employee benefits and real estate, and investments in data and technology.
Howden also promoted Karen Yeo to Lim's vacated role as head of financial lines.
"My job as CEO will be to protect and grow our people-first culture and to enable everyone to be the best they can be by embracing the voice of all employees and embedding their feedback into our strategy," Lim said. "'People first' is an ethos that sits at the heart of everything we do at Howden, and it will continue to be the engine of growth for a sustainable business in Singapore. I'm incredibly proud of what the financial lines team has achieved to date and look forward to seeing it continue to grow from strength to strength under Karen's leadership."
"Over the 20-plus years I've worked with Jenny, her energy, instincts and unparalleled ability to connect with people have led her to excel in the face of every challenge," Goh said. "She embodies the values of our organisation and has been an integral member of the team that has built Howden Singapore into the market-leading broker it is today. Under Jenny's leadership, I look forward to seeing Howden Singapore continuing to thrive as the broker of choice for clients who want to partner with local specialists backed by the resources of a global broker, and for talented individuals looking for a workplace where they can truly carve their own path."