HSBC Life Singapore makes three senior appointments | Insurance Business Asia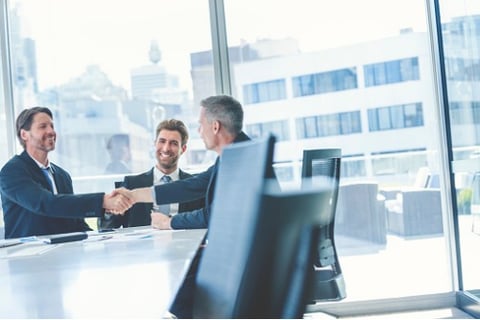 HSBC Life Singapore has appointed three senior executives to its management team – Lee Kah Jing as chief product officer, Gajan Yogaranandan as chief risk officer, and Kapil Arora as chief financial officer.
The appointments follow several of the insurer's moves to upgrade its business in Singapore, including the launch of its new brand, the expansion of its product suite, and the widening of its distribution channel to include independent financial advisory (FA) firms, HSBC Life said in a statement.
Read more: HSBC eyeing up Aviva Asia operations - reports
As chief product officer, Lee is responsible for the strategic implementation of new product developments and the management of HSBC Life Singapore's product suite, the statement said. He is also responsible for the delivery of the company's propositions to meet customers' protection, education, retirement, legacy and saving needs. He has over 10 years' experience in the life insurance sector, and was most recently head of product, actuarial at Sun Life Financial Indonesia
New chief financial officer Arora has been in the finance & accounts field for more than 15 years. He joined HSBC Group in 2007 through its insurance joint venture in India, Canara HSBC Oriental Bank of Commerce Life Insurance Co., as vice president, business planning & management information. Arora later joined HSBC Insurance (Hong Kong) in 2014, where he was most recently head of financial control.
Meanwhile, Yogaranandan, as chief risk officer, will lead the company's insurance risk function in identifying, assessing, and monitoring risks faced by the business, the statement said. Yogaranandan will also provide strategic counsel to the management team on key risk concerns. He joined HSBC Group in 2011 and was most recently global market and credit risk manager. He previously held the position of lead market and credit risk manager for HSBC's Europe insurance business.
"To meaningfully grow our business to scale, there's a need for us to fire up all cylinders," said Carlos Vazquez, CEO of HSBC Life Singapore. "This means having the support of a strong leadership team to drive key pillars of our business, be it at the product development and management aspect or oversight of key business risks and our financials, is critical.
"Kah Jing, Gajan and Kapil, all being seasoned experts in their respective areas of product development, risk management and finance will be well placed to help us continue driving these growth initiatives."