Humans and robo-advisors can co-exist, says insurance executive | Insurance Business Asia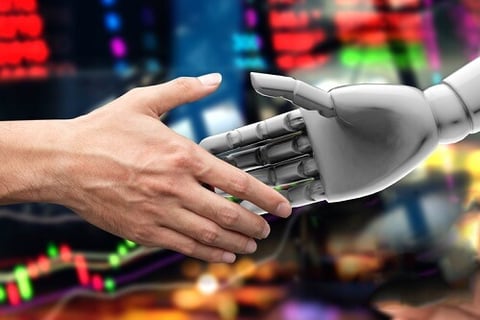 While a career in financial advice is a lucrative option in many emerging markets, the industry must adapt to changing demographics and technological development, the chairwoman of a major Philippine insurer has said.
Nina D. Aguas, executive chair of Insular Life, spoke at the recent Wealth Management Centre for Communications and Research (WMCCR) graduation and homecoming event, the Manila Bulletin reported. In her address, she outlined some of the impending changes the financial advice and insurance industries are facing.
The WMCCR is a skills development centre for wealth professionals such as life insurance agents and financial advisors.
According to Aguas, there is constant demand for competent financial advisors, especially for high-net worth clients. These affluent clients prefer face-to-face interaction, especially for life insurance and investment matters. However, there is also a trend for younger clients that prefer buying insurance and investing online.
"The rise of millennial investors is changing the dynamics of the consumer-portfolio," Aguas said. "With information easily accessible, the millennial investor's attitude and expectations to wealth management are very different. Millennials may opt to buy online given they are more tech savvy."
She also highlighted the proliferation of 'robo-advisors' that are powered by artificial intelligence and seen by some as threats that may replace human advisors and agents.
"The robo-advisors' main selling point and advantage over traditional financial advisors, is their comparatively lower fees," Aguas said. "By providing most of the interaction online, the use of robo-advisors can save time and costs for the company. Robo-advisors reduce personnel and asset costs while a higher number of customers can be served. At the same time, the low complexity of products sold online makes them easier to explain to a wide range of customers."
In response to this technological advancement, Aguas encouraged the financial advisory industry to recognise its strengths and weaknesses and adopt measures to remain relevant.
"At Insular Life, we understand the changes involved and have identified a proper strategic response that will set our organisation in control and at par in the industry," she said. "This program is based on US and Singapore models that can best support our agency force to critically adapt to the new competencies required to become successful."