Innovation and diversity in the insurance industry go hand in hand | Insurance Business Asia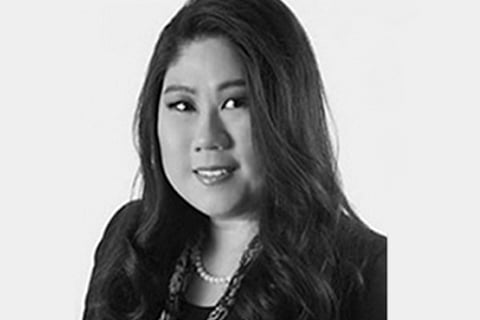 Women drive the majority of purchasing decisions, whether it's choosing the vacation spots, home furnishings, automobiles, or consumer electronics for their households, and yet, women only hold 4.8% of CEO positions at S&P 500 companies, according to research from global non-profit Catalyst.
In insurance, women are present at certain levels of organisations before their numbers drop off.
"We find that at mid-management, women make up about half of the workforce – some studies say 48%, some say 52% – but then when we get to SVP [or] EVP [roles], it drops to 18%, and then when we reach the C-suite and boardroom, it drops to 4%," said Sophia Yen (pictured), insurance strategy and innovation leader at EY, while also highlighting one barrier to career progression for female employees. "There aren't enough women at the top to mentor and sponsor, which gives birth to the importance of having male champions and male collaboration, and the importance of having male mentors and sponsors, as well as companies needing to get serious about diversity and inclusion because it's not just about gender equality – it's also about what's best for the future of their firm when it comes to diverse teams."
Read more: "More work to do" in insurance to attain diversity – Inga Beale
In fact, research from McKinsey & Company has shown that companies in the top quartile for gender diversity on their executive teams were 21% more likely to see above-average profitability than companies in the fourth quartile.
"We know that diverse teams outperform non-diverse teams. We also know that having women in top management positions actually generates significantly higher net income, and higher profits," said Yen, adding that A.M. Best recently revealed it would be including an innovation score in its ratings. "This is becoming part of the new normal, and if companies are looking to drive profitable growth and are looking to be innovative and not only survive but thrive, then D&I should be right at the top of the agenda."
A discussion around innovation is, after all, incomplete without diversity since the two actually have a lot in common.
"This is arguably one of the strongest correlations we've seen in our industry. Diverse teams produce more innovation, diverse teams create out-of-the box thinking, diverse teams then drive higher profits and higher value because of that innovation," Yen told Insurance Business. "While our industry could be categorised as potentially stodgy, as one of the oldest industries [where] not much changes and it takes us a while to get things going, all of that was thrown out of the window in the last three to five years. There's more change in our industry in the last three to five years than there
ever has been in the last 150, and a lot of that is being driven by the innovation, and the digital disruption and the new entrants, and if we look at some of those greatest players and greatest disruptors, they're actually run and led by women, or people from other D&I categories. We all know to avoid group-thinking, to avoid the continuation of the traditional model, we've got to shake up who our teams are and the voices in the room."
One way insurance companies can promote diverse teams is by switching up the interview slate, as well as the panels that make decisions about CEO and board positions. Otherwise, they risk picking someone that looks exactly like the panel or an individual who looks like the previous CEO or chairperson. Another way is by encouraging male leaders to sponsor and mentor their female colleagues.
Read more: Lloyd's issues 2018 gender pay gap figures
"I have personally benefited from those male mentors and male sponsors, and they've made all the difference in my career personally. I can't say this enough because when the statistics are what they are, we would never reach equality if we just relied upon women mentoring and sponsoring other women," explained Yen. "You've got to have folks who are in your company and outside your company – I call them your personal board of directors – who are able to guide and advise and coach you, and then you've also got to have sponsors – folks who are putting their necks on the line for you, who are advocating for you, who are ensuring that you're getting those key projects, you're getting that key visibility, you're having the opportunities to grow and to ascend to whatever role that you're looking to matriculate into."