Insurance evolves to deal with expanding terror | Insurance Business Asia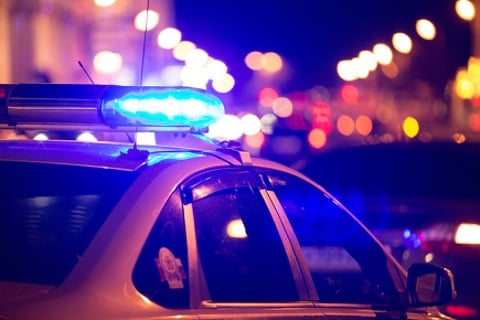 Terrorist attacks extract an immediate toll in terms of lives lost and injuries incurred – but there's also a longer-term cost: rehabilitation of the injured, repair to damaged property, lost productivity. That's where insurance comes in. But with the monetary losses that a major terrorist attack can cause, insurers have had to adapt their coverage strategies, according to a Bloomberg report. That's why insurers increasingly depend on government backing to provide terror coverage.
While standard insurance policies generally pay for terror damages to buildings and vehicles owned by individuals, insurers in Western countries usually cover business properties only with government help, Bloomberg reported. That's because terror damages can be so massive that many commercial insurers worry that claims from a major attack could exceed their capital.
Celebrate excellence in insurance. Nominate a worthy colleague for the Insurance Business Awards.
That's not a frivolous concern, either. According to Bloomberg, the damages resulting from a worst-case scenario – terrorists deploying a weapon of mass destruction in a crowded city like New York – could exceed the capital available to the entire insurance industry. The costliest terror event in history – the 9/11 attack – produced $43.6 billion in property, life and liability claims. That's roughly the gross domestic product of Slovenia, according to Bloomberg.
Bluntly, insurers just couldn't afford to pay all the claims that could result from a massive terror attack. Insurers in the UK began excluding terrorism damages from regular commercial coverage after a 1992 London bombing by the Irish Republican Army. The IRA exploded a bomb – the largest to hit London since World War II – in the city's financial district. The attack destroyed one building and damaged 15 others, according to Bloomberg. Most other countries began excluding terror damages from regular coverage following the 9/11 attacks in the US, which killed nearly 3,000 people, severely damaged the Pentagon and destroyed both towers of the World Trade Center.
With the cost of damage from massive terror attacks like these exceeding their capital, insurers adapted by getting government help to form "terror pools," according to Bloomberg. Insurers fund these pools – but if damages from an attack exceed those reserves, the government makes up the shortfall. Usually, the pool is required to repay the government with future revenue, Bloomberg reported. Government "terror pools" include the Terrorism Risk Insurance Act (TRIA) in the US and Pool Re in the UK.
Terror coverage backed by these pools does have limits. In the US, TRIA only pays if government officials declare an event to be an act of terrorism and the aggregate property and casualty losses exceed $5 million, according to Bloomberg. Some risks, like interruption of business, might be excluded from government terror pools, and they often have caps; TRIA has a cap of $100 billion for 2016, increasing to $200 billion by 2020, Bloomberg reported. Some insurers, like
AIG
, XL Group and Lloyd's of London, offer specialty coverage to fill in the pools' coverage gaps.
Related stories:
Allianz reports spiralling cancellations after London terror
Zurich may face claim over London terror attack