Insurers must embrace innovation, say executives at IIS Forum | Insurance Business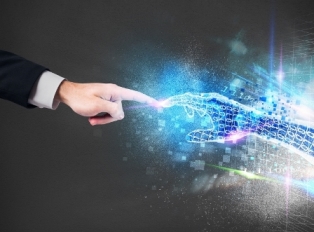 At the International Insurance Society Forum held in Singapore, various global insurance executives gathered, and ratings agency AM Best interviewed various executives to hear their thoughts on the direction the insurance industry can innovate.
Speaking of the host country, Michael Morrissey, president and chief executive officer, IIS, said: "We sought to find the best partner with the most innovation and the most government supporting infrastructure, which clearly applies to Singapore."
According to Stephen O'Hearn, global insurance leader of PwC, the comfort of consumers in Singapore with mobile technologies is much higher than many other parts of the world, and it is partly due to an accommodating regulatory environment. To capitalize on this, insurers must put in place a "culture of innovation". Instead of the usual big decisions, thinking small and experimentation must be encouraged, which is a bit new to the culture of the industry.
David Fried, CEO of emerging markets at QBE, stressed client-centric thinking by advising insurers to know "what does the customer want, not what the insurance company wants to provide them." By doing this, it will be possible to develop technology and solutions more innovatively.
Bill Churney, president of AIR Worldwide, noted that there hasn't been an event like Hurricane Andrew in Asia, which caused a notable shock to the insurance industry. He stressed that catastrophe risk management must improve to avoid such shocks.
"If you ask every company they are innovating or doing something," said Brian Duperreault, chairman and CEO, Hamilton Group. "They are trying to digitize or use data science. The real issue is the structure that is in place. It is the legacy the company has, and that legacy is not just systems, it is people and processes. It is the company's entire story, and people are being asked to completely change that to a new way."
"The culture is the biggest issue," he added.
RELATED LINKS:
Singapore backs insuretech innovation
Lloyd's to open new Asia branch
Allianz opens Asia Lab for digital innovation, analytics