Insuring against "airmageddon" | Insurance Business Asia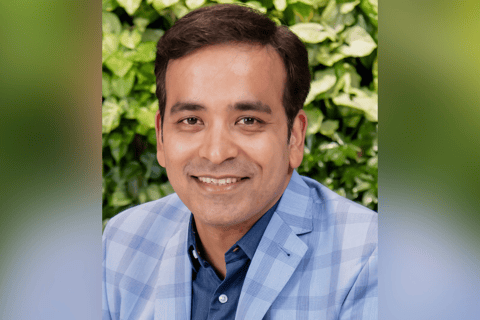 Over the past few months, there have been many reports of airport congestion, resulting in mishaps such as trip delays, cancellations and missing baggage. This has been dubbed by the media as "airmaggedon".
Vinay Surana (pictured above), Allianz Partners' chief executive officer for Asia-Pacific, explained to Insurance Business the factors that led to airmaggedon and how the insurance sector can help travellers through the massive inconvenience caused by this event.
IB: Can you tell us what was behind airmageddon? Why are airports being suddenly overburdened?
Vinay Surana: There are many drivers and variables which contribute to the ongoing travel disruptions, especially the chaos at the airports. No two airports are the same, but they all have underlying similarities which have stemmed from the COVID-19 pandemic lockdowns, staff redundancies and furloughs, training time, elevated levels of COVID infections driving unplanned absenteeism, very strong demand rebound and lack of investment in the upgrading the infrastructure especially during the COVID years.
Summer holidays in the northern hemisphere, in conjunction with travellers utilising their flight credit from previously cancelled travel plans due to the mandatory global lockdowns, are fuelling demand. People are making up for lost time, reconnecting with their family, friends and loved ones.
Staff shortages globally play a large part due to the aviation industry trying to cater to the demand by ramping up staff levels after many redundancies and job changes during the pandemic. The recruitment process takes time to find the right candidate and ensure that the necessary background checks have been done and they are all adequately trained.
The rising cost of living due to inflationary pressures has encouraged unions to strike and have pay negotiations to increase wages for their members to meet surging inflation. Airlines are also cancelling some regional jets because they don't have the pilots to fly them – and because current fuel prices are at record highs and continue to rise, these routes are becoming unprofitable to operate. This also adds to the burden and contributes to the operational challenges of airports.
IB: What are some of the worst-case scenarios that could happen to travellers during these times?
Each and every situation has many variables. For example, if you have a young family travelling abroad, you have no luggage, and you have missed your connecting flight, so you are technically stranded – it is not just yourself you have to think about, it's your whole family. When you have carefully arranged travel plans, and they go into disarray for no fault of your own, it is very frustrating and stressful, to say the least.
Travellers could encounter flight delays, cancellations, baggage delays, lost luggage, and even become very ill. If they get infected by COVID-19, they need urgent medical assistance and potentially the need to be repatriated to aid their health outcome positively.
IB: How can travel insurance help travellers in this situation?
VS: Even the best laid and thought-out travel plans can take a turn for the worse driven by factors totally beyond one's control. By buying travel insurance, you are planning for the unforeseeable and protecting yourself physically, mentally and financially from the stress that you might experience.
Travel insurance is a must-have for travellers, and as the saying goes, "if you can't afford travel insurance, then you can't afford to travel." Recent global events and awareness around travel insurance benefits have informed travellers about the need to be well insured.
Travel insurance helps provide the traveller with a confident mindset so they can focus on enjoying themselves by knowing that they have an extensive range of unexpected events covered, including trip cancellation, delays, lost luggage and personal belongings, medical expenses and repatriation and personal liability.
At Allianz Partners, we care and have a people-first focus which gives our customers the confidence to travel and overcome any problems they may encounter. Allianz Partners' worldwide presence means travellers can rely on us 24/7 to deliver globally consistent services implemented with local expertise. At Allianz Partners, we work with a highly connected international network of doctors, clinics, interrupters and other specialist services to provide worldwide emergency assistance.
Allianz Partners was one of the first travel insurance providers to offer coverage related to epidemic and pandemic diseases globally. For several reasons, we made a conscious decision not to limit coverage specifically to COVID-19. Ensuring our policies continue to support customers should another epidemic or pandemic arise.
IB: What are your predictions regarding the resolution of airmageddon and the future of travel insurance?
VS: The airmageddon we are experiencing should ease in time, as more airport capacity comes back online, revenge travel demand moderates, fuel prices get back to normal level and staff shortages are addressed through a hybrid solution, involving increased technology/self-service tool utilisation and inflow of a more trained workforce.
In a post-COVID 19 world, travellers now have a heightened risk awareness. They require more relevant information and support about travelling to ensure their wellbeing and improvement of the overall travel experience.
The future of insurance is an insurance + service + technology solution. Building and implementing a holistic travel ecosystem cannot evolve without collaborating with other invested entities in the travel segment. Allianz Partners is currently working with various travel service providers who share the same strategic vision and want to be part of this new collaborative business model, a mutually beneficial ecosystem to support travellers.