Insurtech to benefit local businesses | Insurance Business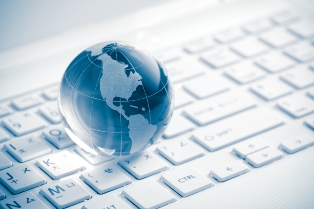 Insurtech is the word on everybody's lips in the insurance industry the world over and one leader has said that the Asia Pacific market will play an important role.
Scott Walchek, founder of on-demand insurance provider Trōv, told
Insurance Business
that companies domiciled in Asia Pacific countries will have the upper hand if they invest in technology.
"There is a great deal of opportunity but I think a lot of that opportunity is going to be absorbed by domestic companies," Walchek said of the development of insurtech in the region.
Trōv allows customers to insure items individually at the swipe of a mobile device and is currently available in Australia with a launch set for the United States thanks to a partnership with
Munich Re
.
Walchek, who was the original investor in Baidu, said that while the Chinese market does offer opportunity for insurtech businesses, the sheer size of the market plays into the hands of incumbents.
"It is a huge market but it is also an enormous lift for any company and any early stage company is going to have a great deal of difficulty doing it without it being completely consuming," Walchek said.
"Now, their tech industry and their innovators have borne into a few really good companies. Baidu is doing a significant amount, they are starting their own insurance companies and Alibaba is doing the same thing and has done a deal with Ping An."
Trōv expects to continue its geographical expansion over the coming year and Walchek noted that one market in Asia Pacific should be on the mind of all start-ups.
"Japan seems to be quite accessible for start-ups," Walchek continued. "They don't need to have the same sort of constraints and joint ventures that are required in China and India to penetrate those marketplaces and this is the third largest economy in the world.
"We are quite excited about seeing Japan as a good opportunity for us."
Related stories:
'Inevitable' change to drastically impact insurance industry
Google eyes up insurance industry