It's official – AXA to acquire XL Group for US$15.3 billion | Insurance Business Asia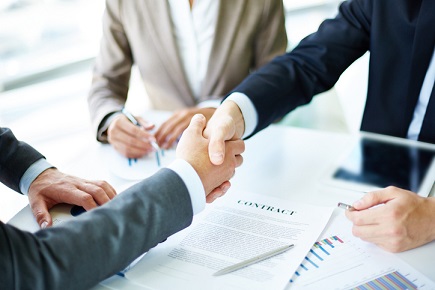 It's the big reveal ending all speculation surrounding the sale of XL Group… today the Bermuda-based firm and its buyer announced the acquisition deal that is set to create what has been described as the number one global property and casualty commercial lines insurer.
Paris-headquartered AXA has agreed to pay US$15.3 billion in cash to own 100% of XL Group, in a transaction that will see shareholders get US$57.60 per share, a 33% premium to the closing share price on March 02. The boards of AXA and XL Group unanimously approved the merger agreement.
"This transaction is a unique strategic opportunity for AXA to shift its business profile from predominantly L&S business to predominantly P&C business, and will enable the group to become the number one global P&C commercial lines insurer based on gross written premiums," noted AXA chief executive Thomas Buberl, who cited XL Group's right geographical footprint, world-class teams with recognised expertise, and innovative client solutions.
He added that the combined P&C commercial lines operations not only will have a strong position in the large and upper mid-market space but also complement and further enhance AXA's already strong presence in the SME segment.
Aligned with AXA's Ambition 2020, the deal will also work in tandem with the French insurer's exit strategy from the US.
"Together with the planned IPO of AXA's US operations (expected in 1H 2018 subject to market conditions) and intended subsequent sell-downs, this transaction would gear AXA further towards technical margins less sensitive to financial markets," said AXA.
When the acquisition is completed – most likely in the second half of the year – the combined operations of XL Group, AXA Corporate Solutions (AXA's large commercial P&C and specialty business) and AXA Art will be headed by XL Group's current president and chief operating officer Greg Hendrick, who will be appointed chief executive of the combined entity. He will be joining AXA Group's management committee.
Meanwhile XL Group CEO Mike McGavick will become vice chairman of the combined P&C commercial lines operations, as well as special adviser to Buberl on integration-related and other strategic matters.
"Today marks an unrivalled opportunity to accelerate our strategy with a new strength and dimension," commented McGavick, who described AXA as like-minded partners. "With every confidence in how we have positioned XL Group for the future, it is a substantial testament to AXA's leadership and commitment to maintaining the XL Group brand and culture that we have come to an alignment."
Related stories: