Japanese non-life insurers to concentrate on profitability – AM Best | Insurance Business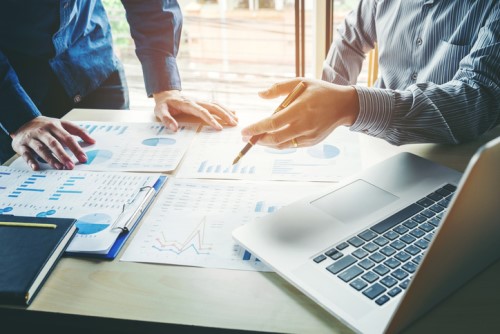 Following heavy catastrophe losses in 2018 and rising reinsurance costs, Japan's non-life insurers are looking to rebuild their catastrophe reserves, a report by insurance ratings agency AM Best said.
Last year saw record-high natural catastrophe losses in Japan, with Typhoon Jebi as the costliest event to hit that year. According to the AM Best report, titled 'Japan Non-Life Insurers Focus on Profitability', many non-life insurers in Japan have released significant portions of their catastrophe reserves due to the high amount of claims.
Read more: Nat cat, supply chain risks to boost commercial insurance in Japan
It added that the three largest non-life insurers in the market – Tokio Marine & Nichido Fire Insurance, MS&AD Insurance Group, and Sompo Japan Nipponkoa Insurance - released a total of around ¥340 billion (US$3.07 billion) of their catastrophe reserves from October to December 2018. These reserve releases represented a 13% net reduction of the insurers' overall catastrophe reserves balance. A large part of these reserve releases came from the fire and allied line, resulting in catastrophe reserves for this line declining by nearly 40%.
These releases, the report said, were comparable in scale to those in 2011 and 2012, which were mostly caused by the Tohoku earthquake, the costliest earthquake-related event in Japan's history.
Furthermore, some insurers' lower wind/flood catastrophe excess-of-loss layers were depleted following typhoons Jebi and Trami in 2018. Some firms also needed to buy back-up reinsurance cover after Typhoon Trami to reinforce their lower-layer protection and cover any additional losses from potential winter snowstorms.
These extra reinsurance costs were instrumental in a slight deterioration in the underwriting results of Japan's non-life insurers in 2018, after the release of catastrophe loss reserves, the report said.
Read more: Japanese insurers turn profit amid cat losses
Overall, AM Best continues to consider the capitalisation of Japan's major non-life insurers as robust and resilient to underwriting or economic challenges, rating its outlook as stable. It expects Japan's domestic insurance companies to remain focused on operating profitability over the medium term, accompanied by primary rate hikes in catastrophe loss-impacted lines of business, a stable book of voluntary automobile insurance, and robust investment returns.