Japan's self-driving passenger bus "speeding" towards the future … at 10km/h | Insurance Business Asia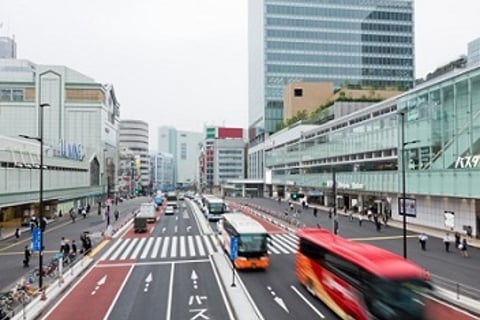 The Land, Infrastructure, and Transport Ministry of Japan has begun working demonstrations and tests on a self-driving passenger bus.
The tests, conducted in Tochigi prefecture on Honshu Island, are for a "Robot Shuttle" bus developed by Tokyo-based e-commerce and entertainment firm DeNA.
According to the firm, the tests are part of an effort to create a fully autonomous transport system to initially serve elderly citizens, and serve as a method for delivering parcels, reports IT Media.
The bus can travel on public roads, but it needs a guidewire laid into them. Currently, traffic is restricted during tests, but tests will eventually be allowed alongside regular traffic. Unlike other self-driving vehicle systems being developed by Google, Apple, and others, this bus has no manual controls, so it is not allowed for on-road testing in other countries.
While the ministry aims to have a fully viable commercial self-driving bus service by 2020, the bus's current maximum speed is at a very pedestrian 10 km per hour. Thirteen other experiments are planned in other locations around Japan in the coming months.
Several other autonomous vehicle testing efforts are taking place in Asia Pacific, with MIT spinoff nuTonomy working to launch a driverless taxi service in Singapore with a target date of 2018, while automaker Nissan recently teased its semi-autonomous Leaf vehicle, which shows that self-driving features are slowly creeping into the mainstream vehicle industry.
With the reality of self-driving vehicles coming closer and closer, regulatory agencies and insurance companies are under more pressure to redefine certain concepts of liability and come up with new guidelines.
Related stories:
Insurance group wants automated vehicle clarity
Toyota to help research blockchain for driverless cars, insurance
Tokio Marine to cover self-driving cars