LIA Singapore unveils industry performance for Q3 | Insurance Business Asia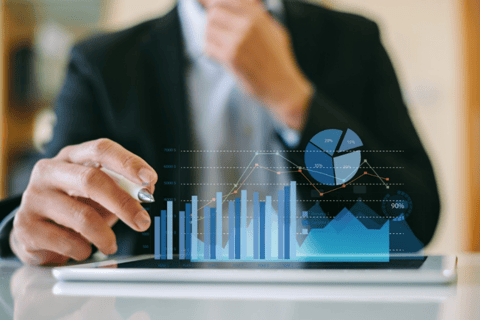 Singapore's life insurance industry has recorded SGD3.87 billion in new business premiums for the period from January to September – a 5.9% decrease from a year ago – while new policies shot up by 12.8% to 1.48 million.
The Life Insurance Association of Singapore has announced the industry results for the period from January to September. While weighted new business premiums for the period fell to SGD3.87 billion, the period saw the number of new policies grow to 1.48 million, with the number of new policies purchased directly online growing to 603,116 from 370,528 the year before.
Uptake of annual premium products increased by 7.2% compared to last year, reaching SGD48.9 million in weighted new business premiums. In contrast, single-premium product uptake decreased by 31.7% in weighted premiums from last year, a 3.9% drop. LIA Singapore said that the volatility in the global equity markets and rising interest rates had driven the decline, affecting investment-linked products and intensifying competition among shorter-term endowment products and other financial products.
Total new business premiums for individual health insurance amounted to SGD255.8 million, with integrated shield plan (IP) premiums and riders making 84.5% of the number. The number of IP-covered Singaporeans and permanent residents also grew by around 40,000 to 2.88 million, or 70% of Singapore residents.
IPs provide coverage on top of Singapore's MediShield Life.
From January to September, the life insurance industry paid out SGD8.71 billion to policyholders and beneficiaries – a 14.8% growth from the same time last year. SGD7.57 billion of that amount was for policies that had matured, while the remaining SGD1.14 billion was for death, total and permanent disability, and critical illness claims.
"The geopolitical uncertainty across the world, a volatile and uncertain macroeconomic environment, and sustained inflationary pressures coupled with rising costs of living [have] impacted overall demand for life insurance products in the third quarter of 2022," said LIA Singapore president Khor Hock Seng. "Despite this, the people in Singapore recognise the importance of insurance within their financial portfolio and continue to seek protection. Our immediate priority is to support individuals and families in Singapore as they review their long-term protection and financial priorities, especially in these challenging times. The recent inclusion of a consolidated view of insurance policies on the Singapore Financial Data Exchange will also enable us to play a bigger role in helping them in financial planning."