Lloyd's of London makes huge coronavirus claims prediction | Insurance Business Asia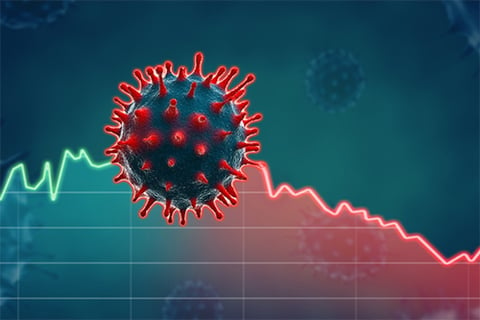 If you needed proof of the pelting that the insurance industry has taken at the hands of the coronavirus, then look no further than Lloyd's of London.
It is predicting payouts of up to £5 billion (around SG$8.8 billion) after reporting a £400 million (around SG$710.6 million) loss in the first half of the year, compared to a £2.3 billion profit in the same period in 2019.
According to chief executive John Neal, the first half of the year has been "exceptionally challenging" for the organisation – with insurers hit across areas including trade credit, event cancellation, business interruption, travel and more.
To make matters even more challenging for the insurance market, its reinsurance covers only around £2 billion of the amount it expects to encounter in claims.
"The pandemic has inflicted catastrophic societal and economic damage calling for unparalleled measures to stifle the spread of the virus, and to get businesses and economies back on their feet," said Neal.
Speaking on the Today programme on the BBC, Neal pointed to talks with the government.
"It's a real issue, isn't it, when you look at systemic and complex risk, whether it's business interruption, or cyber, or climate," he said.
"And that's why we've been very engaged with government to say: 'Look, [this is] what can we do as an industry, and what can you do, to ensure that businesses and people are better protected when these events come along'."
"The reality is, and it's unfortunate, the vast majority of policies do not provide cover for this type of loss, and we're as bothered by that as anything, to try and make sure that next time around, whatever the event, customers have had the opportunity to buy the right products and services," he added.