Lockton launches APAC transactional risk division | Insurance Business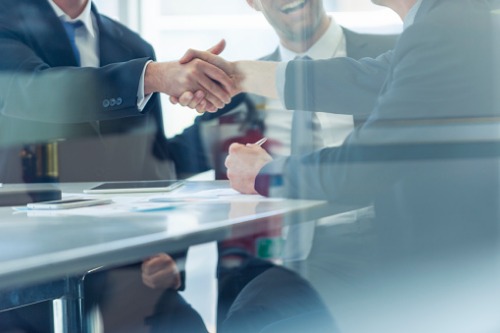 Lockton has created a transactional risks division for the Asia-Pacific region and appointed its leaders: Will Seccombe as business leader, based in Hong Kong, and Mindy Ng as vice president, based in Singapore.
Seccombe and Ng both joined Lockton from Jardine Lloyd Thompson (JLT), a statement from the company said. Seccombe, a 30-year veteran in the insurance sector, was most recently managing director of JLT'S mergers and acquisitions group in Asia. Overall, he has 10 years' experience leading insurance teams in the APAC region, as well as managerial roles in Japan and South Korea.
Meanwhile, Ng was most recently with JLT in Singapore. Earlier in her career, she worked with several major legal and financial services firms. The team will be joined by Julianna Yong, currently based in Lockton Singapore. She has several years of private legal practice experience, both in Singapore and internationally.
According to Lockton, the new dedicated APAC transactional risk team will be complemented and supported by its transactional risk teams based in New York, London, and Oslo. It will work with clients on a number of products and services including representations & warranties insurance, tax liability and deal-specific risk management, and financial institutions insurance.
The creation of this new business unit is the next step in Lockton's strong growth plans within the APAC region, the company added. Transactional risk will help the business increase its geographic footprint and will build on its existing presence in the region by adding additional specialist capabilities.
"We are delighted to appoint Will and Mindy in these new roles," said Warren Merritt, CEO of Lockton Asia-Pacific. "With their market experience and expertise, combined with our international teams based in Europe and the US, they will bring substantial opportunity and growth to our APAC business and contribute to our global focus in this specialty area.
"The APAC region's insurance sectors are made up of both mature markets and developing markets which are at various stages in their respective development. Lockton see a huge opportunity to enter new geographies in the region while also enhancing Lockton existing APAC businesses though the acquisition of personnel and expansion into new specialty business areas in those markets."