Lockton partners up to boost SME growth | Insurance Business Asia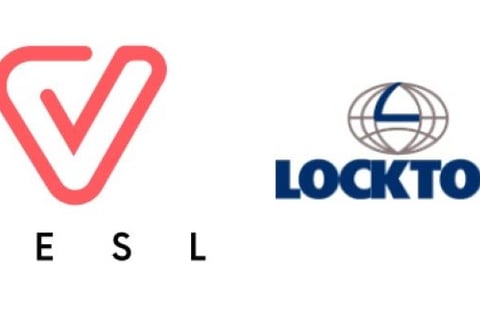 Many economies in Asia are considered emerging markets, and these economies are propped up by small and medium enterprises (SMEs). According to the Asian Development Bank, SMEs compose 98% of all businesses and employ 66% of the labour force in the region, and are rightfully called the backbone of the Asian economy.
SMEs, due to their limited financial capacity, are exposed to a huge risk of financial loss in case a buyer is unable to pay its commercial trade debt, usually due to bankruptcy or insolvency. In order to protect itself from catastrophic losses, a business can take out trade credit insurance.
However, in emerging markets such as the Philippines, trade credit insurance is virtually unknown, which severely limits SMEs' ability to enter dealings out of fear that the other party may default.
"Trade credit insurance in the Philippines is underpenetrated, and relatively unknown," Maureen Nova Ledesma, co-founder of Singaporean-Filipino financial technology start-up Vesl, told Insurance Business.
Furthermore, trade finance options for businesses in the country are quite limited, especially for small businesses, Ledesma said. Exporting is not supported for businesses three years old and below, due to international credit facilities requiring high collateral.
To help boost the profile of trade credit insurance in the Philippine market, Vesl partnered with re/insurance broking giant Lockton to raise awareness and uptake of the cover in the market. The agreement between the two firms was signed in March.
According to Ledesma, through the partnership, Lockton will use the Vesl platform to market trade credit insurance in the country. In July, they were able to complete the first round of marketing and information sharing. She remarked that the response from the business community has been positive, from both the SME sector as well as from large businesses, many of which are still unprotected by trade credit insurance.
A second round of information dissemination has been scheduled in August.
"This partnership is a big step towards raising awareness to trade credit insurance and financing options, which can unleash the growth of local businesses and, ultimately, the Philippine economy," Ledesma said.
Vesl is working to introduce innovation into the trade finance sector by providing a platform that connects trade lenders and businesses to per invoice trade credit insurers, among other specialized insurance products.
The company's stated purpose is to boost economic development in Southeast Asia by levelling the playing field and bridging the trade finance gap between big and small traders. This, according to Vesl, also provides insurers with opportunities to reach previously untapped markets in the region.
"With the depth of possibilities Vesl's platform provides, combined with our risk management experience, we're certain we can guide the local businesses; help them take risks and grow," said Lockton Philippines president and CEO Vic Valledor regarding the partnership. "At the end of the day, we want the Philippine economy and its people to benefit as well, because that's what truly matters."